Quality Car Wash Express Interior Cleaning Team Member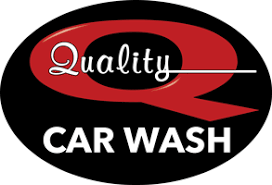 A new luxury is opening soon to our 187 N River Ave location! The new Express Interior Clean service is made for our guest's convenience. Our guests will get to enjoy 10 minutes to themself, while we get to clean the inside of their vehicle! The hours of operation for this location are going to be 7 a.m. to 7 pm.
Job Description:
Efficiently vacuum vehicle interiors, including carpets, upholstery, and floor mats.

Dust and wipe down all interior surfaces, including the dashboard, console, doors, and windows.

Clean all glass surfaces to ensure a streak-free finish.

Remove trash and debris from the vehicle's interior.
Qualifications:
Attention to detail and the ability to maintain high cleanliness standards.

Ability to work in a Team setting and be a Team player.

Physical fitness and stamina to perform repetitive cleaning tasks and work in a controlled climate.

Ability to perform and follow procedures with extensive attention to detail.
Incentives of the Position:
* Attendance Incentives ($2.00 EXTRA per hour for being on time and not calling off of work)
* Free Car Wash's for Full Time and Part Time Team Members
* $25.00 Gift Card for Part Time Team Member per month
* $50.00 Gift Card for Full Time Team Member per month
As an Interior Cleaning Car Wash Attendant, you will play a crucial role in ensuring the cleanliness and overall quality of vehicles' interiors. Your primary responsibilities will include performing interior cleaning services and providing excellent guest service to enhance the car wash experience for our guests. Come Join our Amazing TEAM!
Images
The West Coast Chamber often takes photographs & video during our events for use in brochures and on the Web. 
By registering you agree that the Chamber may use any image of you that might appear in photographs or video taken at a Chamber event.