Arts Council Welcomes Three West Michigan Artists For New Exhibit
Arts Council Welcomes Three West Michigan Artists For New Exhibit
The Holland Area Arts Council is pleased to announce a new exhibition "The World We See: Two Painters and A Poet". The show is on display in the Padnos and Armstrong Galleries from November 4th through January 15th. The public is invited to an Opening Reception on Friday, November 19th from 5:30-7:30 pm.
Artists Elaine Dalcher, Stanley Krohmer and Patricia Clark, are friends and colleagues working in Grand Rapids making art and writing poems. Though each was born in another part of the U.S., all have lived 25+ years in West Michigan. Their cultural contributions to the greater Michigan community are widely recognized.
Sharing a common interest in the environment, their work expresses, in language and images, a regard for fellow humans and intimate personal connections. The exhibit is rich with juxtapositions--natural landscapes next to cell towers and power plants, inner personal landscapes feverish with mark-making and color, as well as poems honed in moments both of transcendence and despair. Where does the eye/mind settle? It roves across all of these— contemplating, imagining and taking away insights about the various media: how paint illuminates and transforms, how words console and enlighten.
The Arts Council is sponsored in part by The Michigan Council for Arts and Cultural Affairs and The National Endowment for The Arts. Support is largely provided by private donations, local underwriters, art sales, and educational outreach programming.
Follow us on Instagram and Facebook to stay up to date on exciting opportunities. Call 616-396-3278 to register for a class or schedule a gallery tour. ]- END
For interview information:
Lori Gramer Executive Director director@hollandarts.org
Mary Sundstrom Exhibitions Director mary@hollandarts.org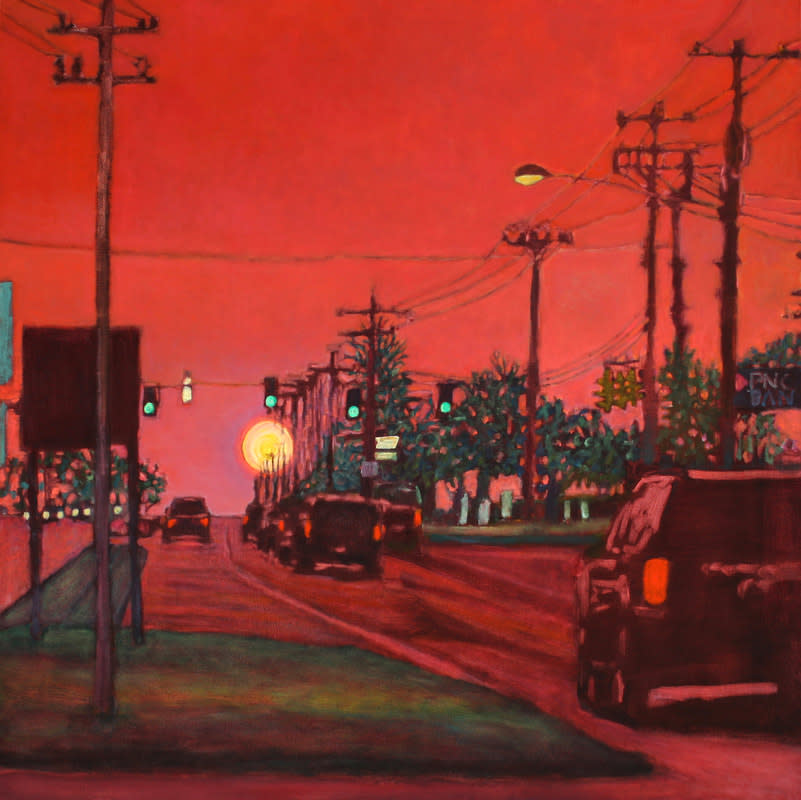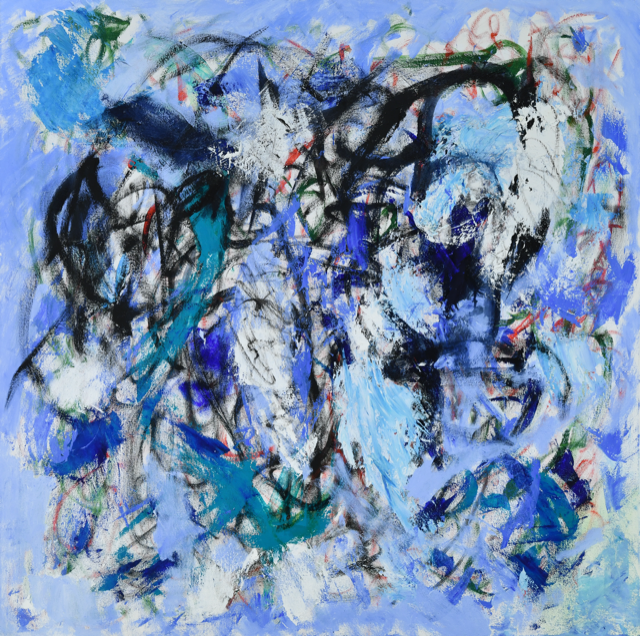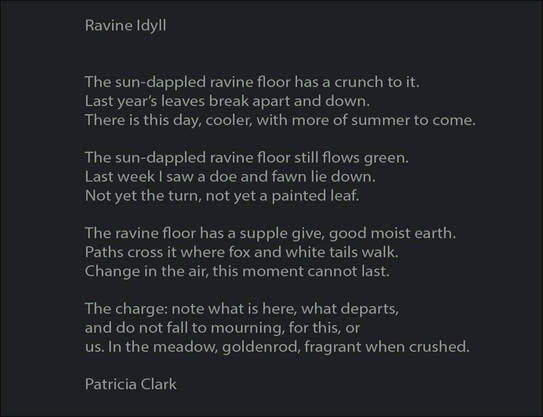 "44th Street Traffic Jam" by Elaine Dalcher
"Blue Polar Vortex" by Stanley Krohmer
"Ravine Idyll" Poem by Patricia Clark
The West Coast Chamber often takes photographs & video during our events for use in brochures and on the Web. 
By registering you agree that the Chamber may use any image of you that might appear in photographs or video taken at a Chamber event.