Business Development Director Nick Carlson named 2022 Lakeshore Innovator of the Year
Award celebrates new plastic recycling initiative
Goodwill Industries of West Michigan's Business Development Director Nick Carlson was awarded the 2022 Lakeshore Innovator of the Year award, presented by Grand Valley Statue University's Muskegon Innovation Hub. The award ceremony was held at the Hub, located at 200 Viridian Drive in Muskegon, on July 28.
The annual award recognizes and celebrates the most innovative ideas of the lakeshore area.
Nick Carlson championed and coordinated Goodwill's unique joint-venture partnership with HydroBlox Technologies, a Pennsylvania-based plastics recycling company that manufactures products that aid in stormwater drainage infrastructure. Manufactured "planks" or "noodles" consist of high-strength, exceptionally porous, 100% recycled plastic that filters and directs the flow of water. The products are used in road and trail projects, retaining walls, hydroponic farms, solar fields, green roofs, and other applications.
This exciting and innovative collaboration will allow Goodwill to divert more than 500,000 pounds of plastic waste from its donation stream while providing good-paying jobs and training opportunities. Goodwill is currently in the process of purchasing an 80,000-square-foot building in Muskegon County to produce and distribute HydroBlox products by late 2022.
"Consistent with Goodwill's focus on sustainability and the triple-bottom line, recycling unwanted plastic into useful, environmentally friendly products will also reduce our landfill fees, provide good jobs, and generate revenue to support Goodwill employment and training programs," Carlson said.
Four other finalists for the award included: Deondra Pentecost of Precise Writings, Marisela Sierra of Navarro's Mexican Takeout, and sisters Amanda Barnes and Holly Ziemba of Muskegon Pub Pedal, Martin Bennett of Sawyers Brewing Company, and sisters Amanda Barnes and Holly Ziemba of Muskegon Pub Pedal.
For more information on HydroBlox Technologies, visit www.hydroblox.com
For more information on Goodwill Industries of West Michigan, visit www.goodwillwm.org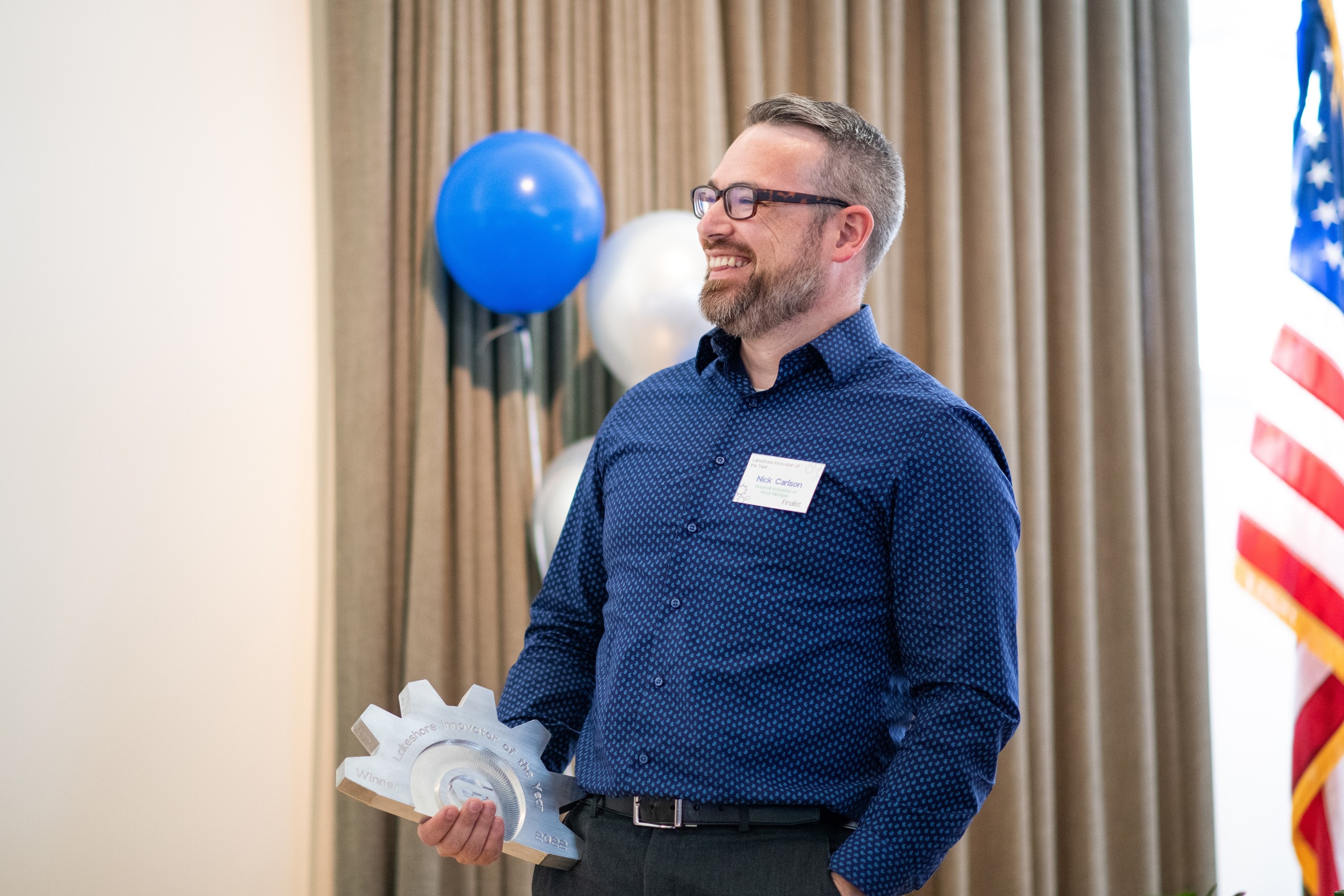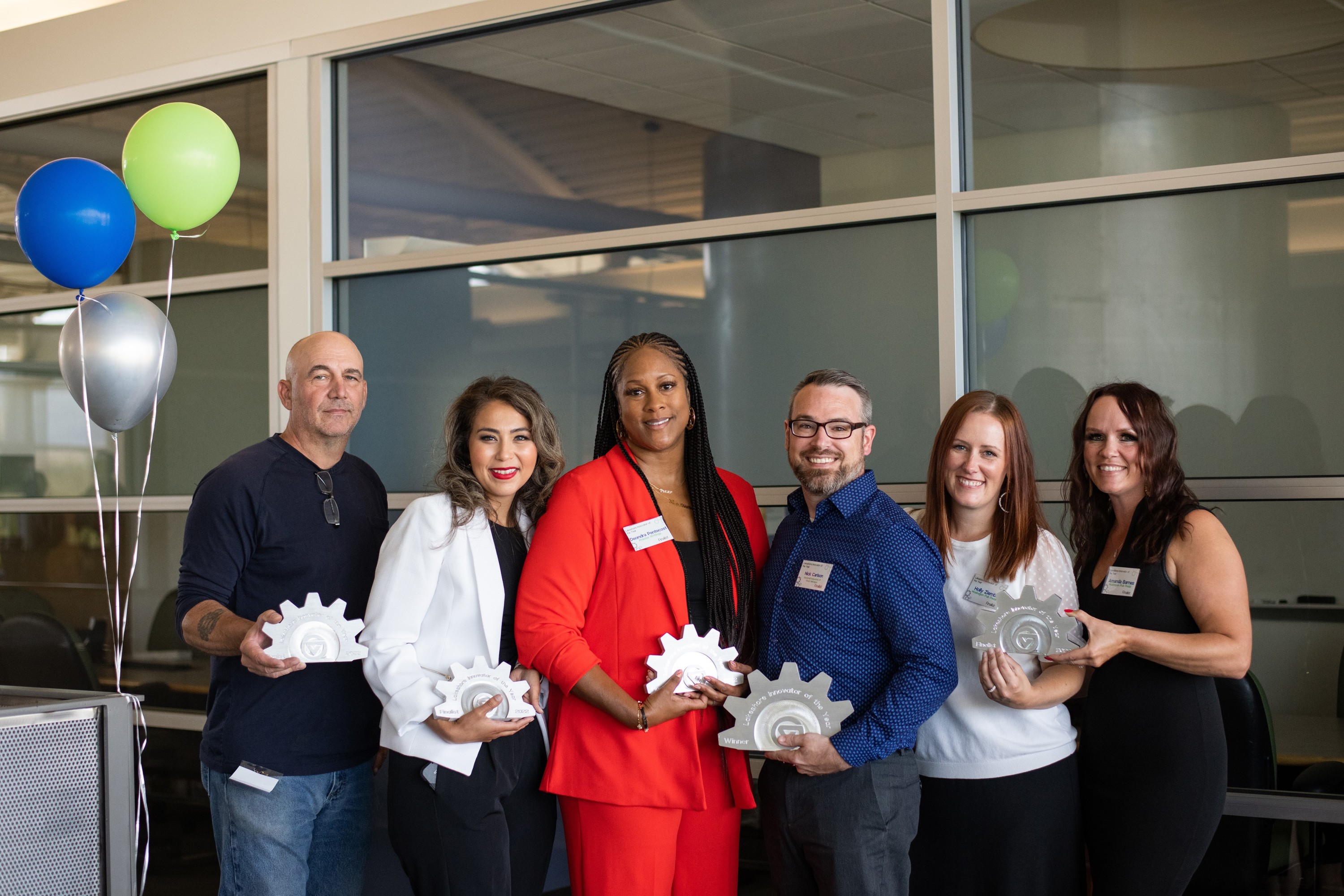 The West Coast Chamber often takes photographs & video during our events for use in brochures and on the Web. 
By registering you agree that the Chamber may use any image of you that might appear in photographs or video taken at a Chamber event.