CERTIFY YOUR BUSINESS series!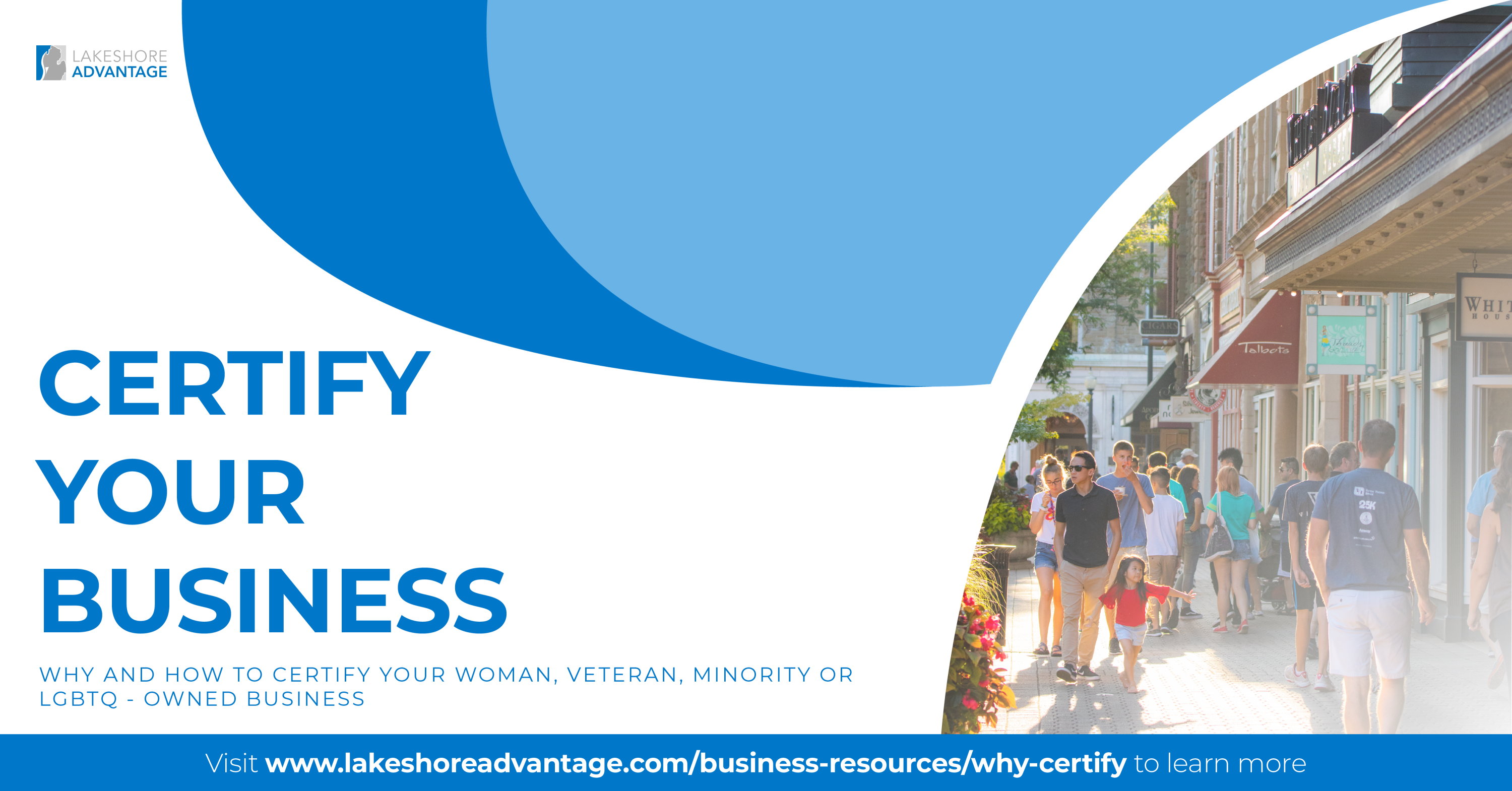 Lakeshore Advantage has launched the 'Certify Your Business' series that makes the case for why one might want to certify their business, and then walks through the process of how to go about obtaining that certification. The purpose is to help women, minority, LGBTQ and veteran-owned businesses grow their customer and support networks through business certification, making them eligible Minority Business Enterprise (MBE) suppliers for area corporations.
In the first video, Why Certify Your Business, Gentex Corporation and Yanfeng Automotive Interiors business leaders discuss the importance of corporations choosing to purchase from certified MBEs.
For the How to Certify series, Lakeshore Advantage president Jenifer Owens interviews:
Michelle Richards, Executive Director, Great Lakes Women's Business Council,
Kevin Heard, President of the Board of Directors, Detroit Regional LGBT Chamber of Commerce,
Andrew Sims, Vice President, Michigan Minority Supplier Development Council
Roderick Rickman, Member, Veteran-Owned Business Roundtable
In four separate custom videos explaining the certification process for these diverse businesses in Michigan.
This content is possible through a grant from the Consumers Energy Foundation.
You can see the series at https://www.lakeshoreadvantage.com/business-resources/why-certify.
The West Coast Chamber often takes photographs & video during our events for use in brochures and on the Web. 
By registering you agree that the Chamber may use any image of you that might appear in photographs or video taken at a Chamber event.