Chamber Member Benefit Powered by Comcast Business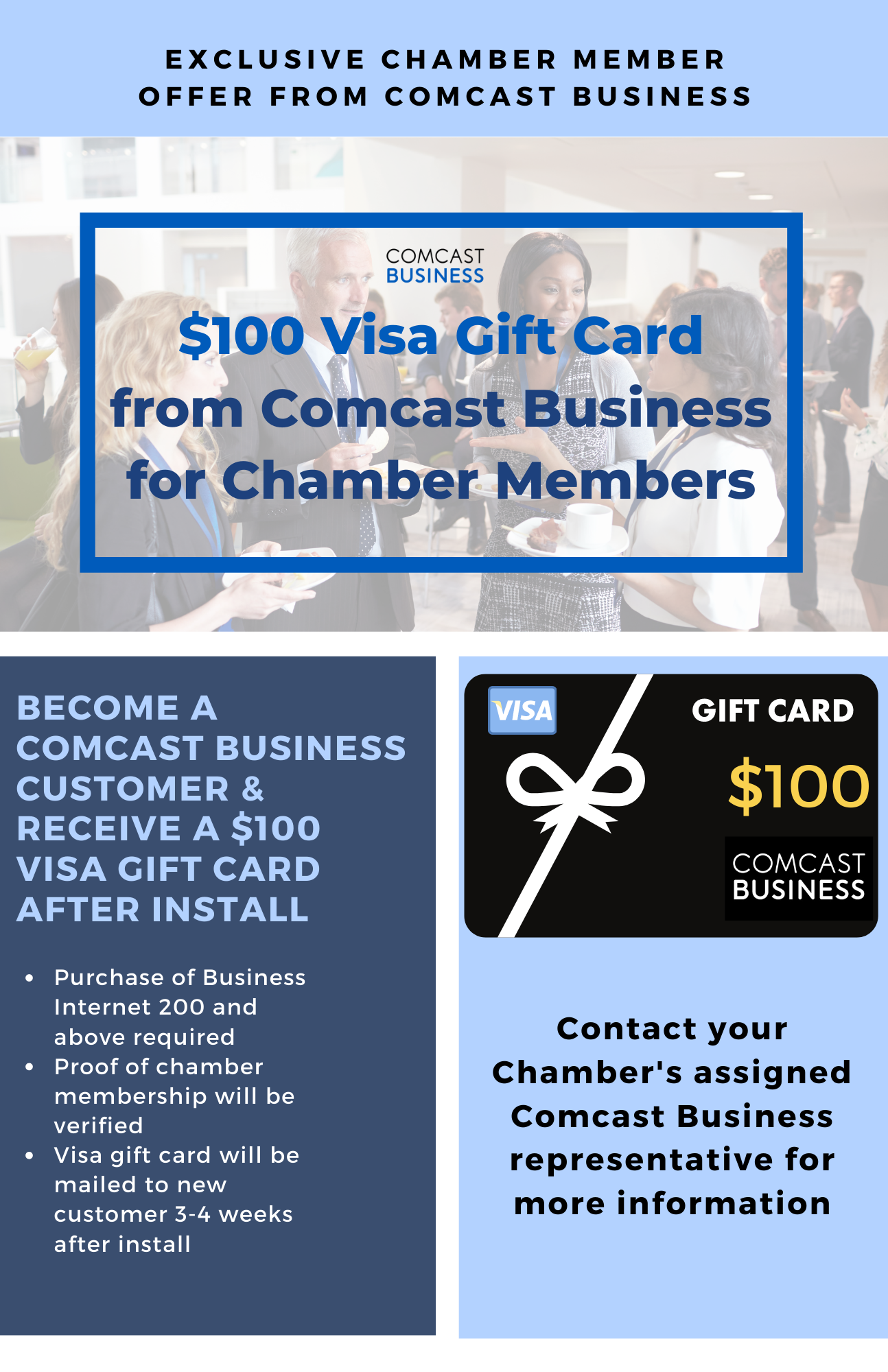 Chamber members can receive a $100 Visa Gift Card when signing up for Comcast Business services.
Contact Andrew Liang 616.900.8898 for details.
The West Coast Chamber often takes photographs & video during our events for use in brochures and on the Web. 
By registering you agree that the Chamber may use any image of you that might appear in photographs or video taken at a Chamber event.