COASTAL CONTAINER CORPORATION EXPANDS IN THE CITY OF HOLLAND
Coastal Container Corporation, a full-service provider of packaging supplies serving multiple industries including agriculture, automotive, eCommerce, and food and beverage, is investing $25M to expand its operations in the City of Holland. Lakeshore Advantage, the economic development organization that assists employers with growth opportunities in Ottawa and Allegan counties, connected the company with local resources to support this project.
"To see this local, family-owned company continue to thrive is exciting," said Jennifer Owens, Lakeshore Advantage President. "We congratulate Coastal Container on their continued success."
Coastal Container Corporation is expanding at its existing facility in Holland, where it will add approximately 65,000 square feet of manufacturing space, install a new state-of-the-art corrugator, and construct a new rail spur for the delivery of paper rolls. This project is expected to create at least 62 jobs, while also eliminating the consumption of over 150,000 gallons of diesel fuel and over 1,000,000 miles of truck traffic per year.
"Our family has been in the corrugated business for 60 years now," said Coastal Container CEO Brent Patterson. "In these past couple of years, Coastal Container has seen tremendous growth, which allows us to make this expansion to better serve our customers and community."
Michigan Economic Development Corporation is supporting this expansion through a Michigan Business Development Program grant valued at $264,000.
"We're thrilled to congratulate the Coastal Container team on their continued growth here in our state. Michigan has a tremendously compelling value proposition, from our incredible talent and competitive business climate, allowing companies like Coastal Container to realize success and unlock pure opportunity of all kinds right here," said Quentin Messer, Jr., CEO of the MEDC and President and Chair of the Michigan Strategic Fund. "This project is another win for West Michigan and all of Michigan. We are grateful to the Governor and legislators for their continued support of the Michigan Business Development Program, as a vital tool to secure new jobs and investments . We're proud to join our partners at Lakeshore Advantage and the city of Holland as we celebrate Coastal Container's expansion and look forward to working together to add more jobs and provide greater opportunity for our friends and neighbors."
The Michigan Department of Transportation is supporting this expansion through a Freight Economic Development Program valued at $995,000.
"The Michigan Department of Transportation (MDOT) is pleased to support Coastal Container's proposed development through MDOT's Freight Economic Development Program," State Transportation Director Paul C. Ajegba said. "MDOT's program seeks to enhance the economic viability of Michigan's rail system by helping companies connect to it. The projected freight volume associated with the Coastal Container expansion project should help ensure rail continues to be a viable transportation option for commodity movement across the state and the nation."
West Michigan Works! is supporting this expansion through a Workforce Training & Hiring Plan valued at $77,030.
"We are proud to be part of an effort to support local business growth, leading to increased quality job opportunities for talent and a qualified workforce for Coastal Container," said Amy Lebednick, West Michigan Works! Business Solutions Director.
The City of Holland is supporting this project in the form of a 12-year Industrial Facilities Tax Exemption.
"The City of Holland is pleased to support Coastal Container as they expand their operations and invest back into their business and their workforce in Holland," said Keith Van Beek, Holland City Manager.
Grand Rapids Community College is supporting this expansion through a Michigan New Jobs Training Program valued at $400,000 and Holland Board of Public Works is supporting this expansion through an Economic Development Incentive Rider, whose value is still undetermined.
"GRCC continues to be relevant and responsive to the needs of employers and residents in our region," GRCC President Bill Pink said. "Economies thrive when there is a skilled workforce ready to tap into opportunities for rewarding careers. We provide training that helps residents be ready for evolving fields and technologies. The Coastal Container project, and our partnership with Lakeshore Advantage is a perfect example of the role GRCC plays in helping everyone grow stronger."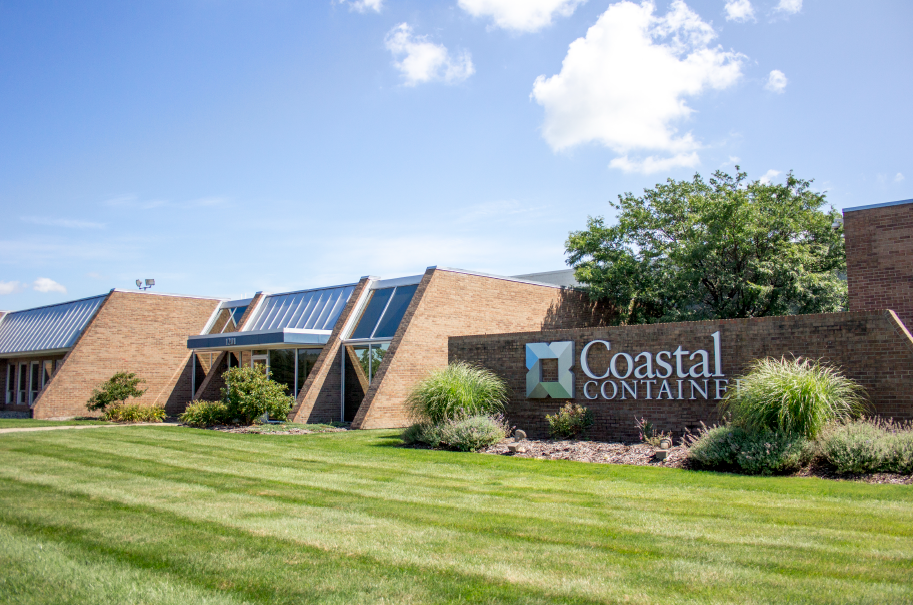 The West Coast Chamber often takes photographs & video during our events for use in brochures and on the Web. 
By registering you agree that the Chamber may use any image of you that might appear in photographs or video taken at a Chamber event.