Comcast and Latin Americans United for Progress Announce Reopening of WiFi-Connected "Lift Zone" in Holland
Lift Zone provides safe space to help families access the Internet for learning, resources and digital skills building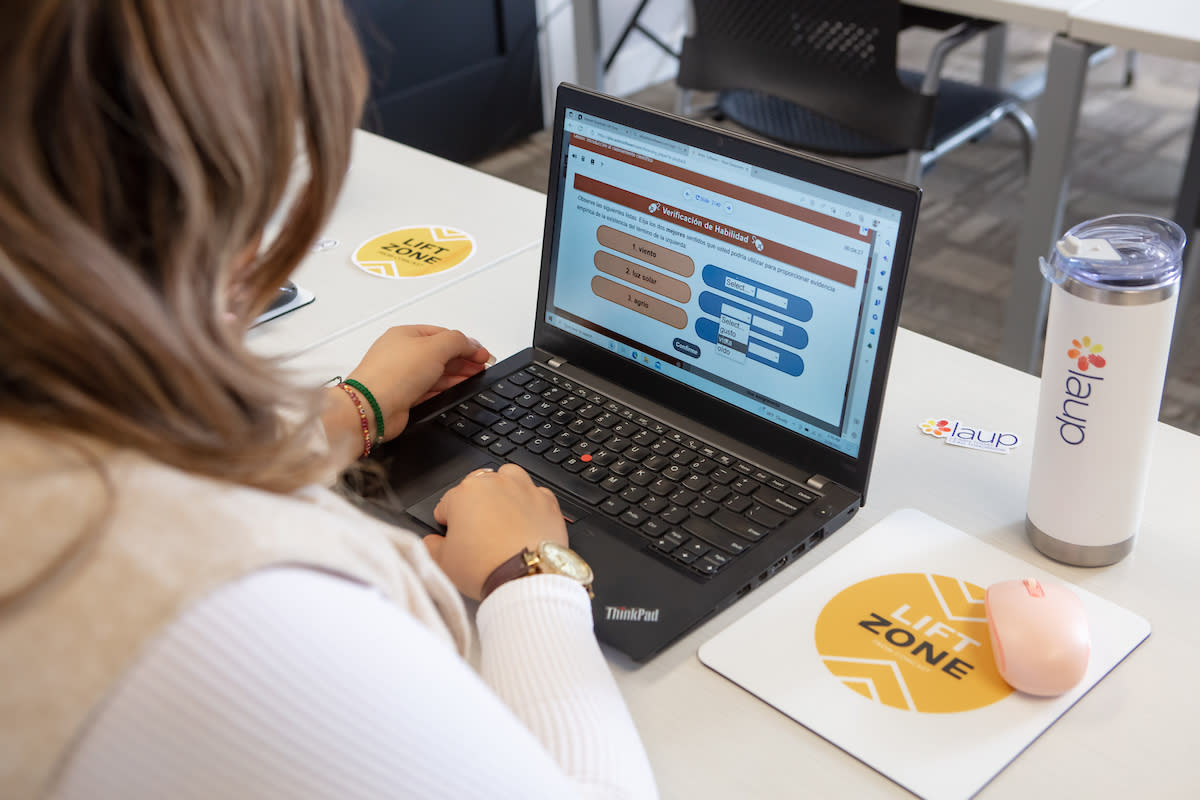 Comcast and Latin Americans United for Progress (LAUP) announced today the reopening of the nonprofit's WiFi-connected "Lift Zone" at their new 430 West 17th Street location in Holland. LAUP moved its headquarters and Lift Zone from a shared space at BLVD Church in August 2022 to their own larger building, which houses more volunteers and programming.
Lift Zones from Comcast provide free robust WiFi hotspots in safe spaces designed to help families get online, participate in distance learning, conduct job searches, and access healthcare information and public assistance. These sites also offer hundreds of hours of digital skills content to help families effectively navigate the internet. There are 60 Lift Zones in Michigan, including six in West Michigan.
"Having access to the Internet is a great equalizer," said Johnny Rodriguez, executive director of LAUP in Holland. "Digital fluency is the key to unlocking greater equity and opportunity for all. We are proud to partner with Comcast to have a place where the community can come to connect online to learn, find jobs and access other important resources."
Lift Zones are a part of Comcast's Project UP, a comprehensive initiative to advance digital equity and help build a future of unlimited possibilities. Backed by a $1 billion commitment to reach tens of millions of people, Project UP encompasses the programs and community partnerships across Comcast, NBCUniversal, and Sky that connect people to the Internet, advance economic mobility, and open doors for the next generation of innovators, entrepreneurs, storytellers, and creators.
LAUP shares Comcast's mission to bridge the digital divide. The nonprofit's digital equity efforts are aimed at giving young people the educational support and tools they need to engage in learning and college and scholarship applications, and that all members of the Holland Latino community have a resource where they can take advantage of everything from fully online Spanish language GED programs to online life skills like emails, app use, and online banking. In an area where the Latino community has flourished for nearly a century and a half and now makes up around 30% of the City of Holland—those efforts can make an impactful difference for residents.
The West Coast Chamber often takes photographs & video during our events for use in brochures and on the Web. 
By registering you agree that the Chamber may use any image of you that might appear in photographs or video taken at a Chamber event.