CranHill Ministries Announces Opening of 2024 Summer Youth Camp Registrations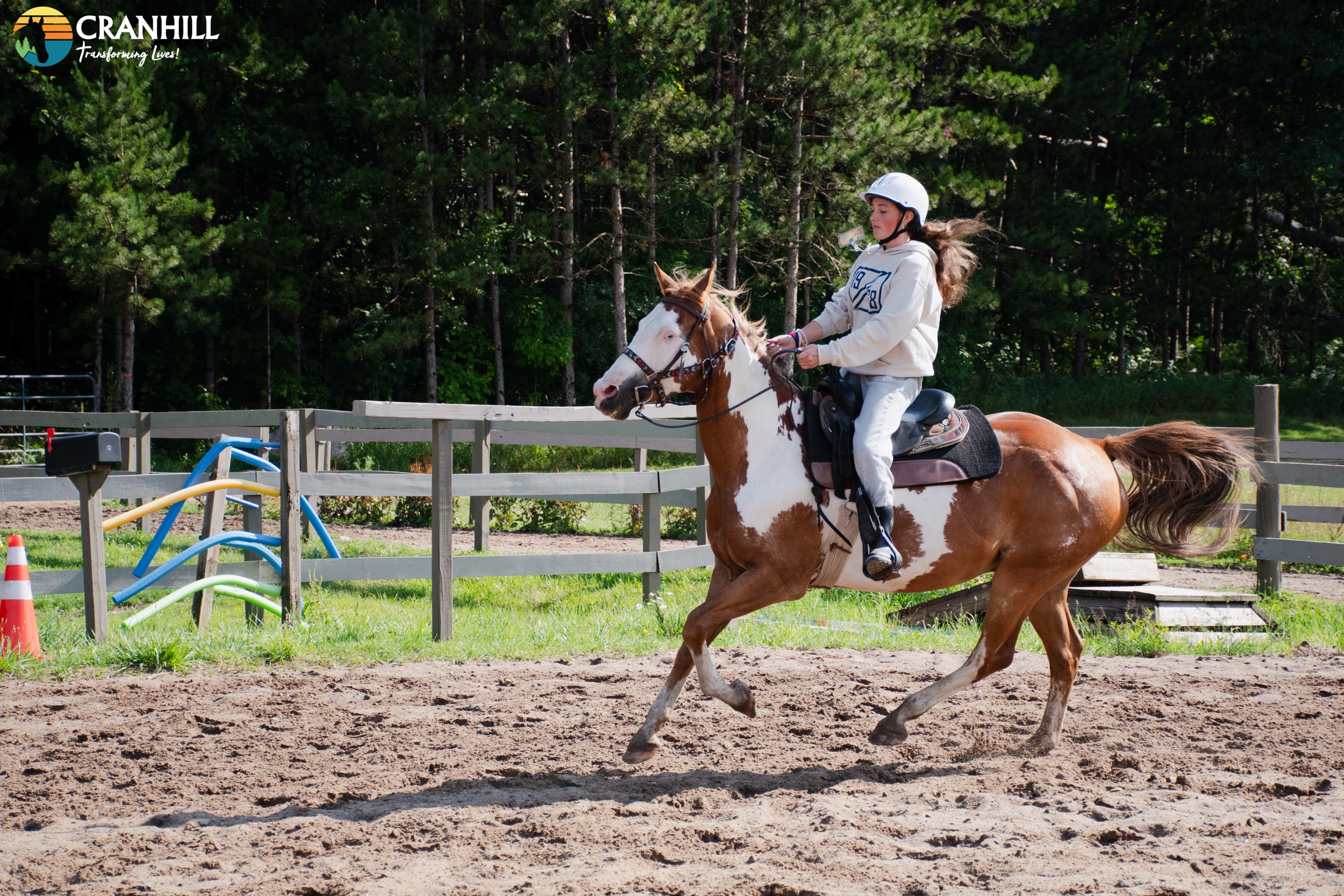 CranHill Ministries is thrilled to announce the opening of registrations for the highly anticipated 2024 Summer Youth Camps, commencing on October 1, 2023. Camp enthusiasts, parents, and guardians have rushed to secure their spots for a life-changing adventure as CranHill's registration numbers skyrocket with over 400 eager campers already signed up for the upcoming camp season.
CranHill's Summer Youth Camps have been a beacon of inspiration, faith, and adventure for young people for over five decades. With a wide range of exciting activities and programs, campers can enjoy days filled with outdoor adventures, rock climbing, water sports, horseback riding, crafts, spiritual growth and much more. CranHill's dedicated staff and volunteers create an atmosphere where campers can build lasting friendships, grow spiritually, and develop essential life skills. More information about CranHill's Summer Youth Camps can be found on their website at www.cranhillranch.com/summer-camps.
"CranHill's Summer Youth Camps have made a profound and lasting impact on countless young lives over the years," said CranHill President Scott Barger. "Our camps provide a unique opportunity for young people to experience the love of Christ in an unforgettable setting. It's incredible to see the growth and transformation in these campers as they embrace the adventure, friendships, and spiritual journey that CranHill offers."
Scott Barger continued by encouraging parents to register their campers soon to ensure they secure the week that works best for their family. "Our camps are very popular, and spaces fill up quickly. Last year, there were fewer than 100 spots left for the whole summer, with many weeks filling early! We want to make sure that every kid gets the opportunity to experience the incredible summer adventure that CranHill offers, so don't wait too long to secure your spot!"
For more details and to register your campers for the 2024 Summer Youth Camps, please visit www.cranhillranch.com/summer-camps or call their office at 231-796-7669.
About CranHill Ministries:
Serving Michigan and the Great Lakes for over 54 years, CranHill Ministries is devoted to being a ministry through which God is transforming lives into the image of Christ through Youth Camps, Family Camping, Retreats, and Adventure Experiences. CranHill is a member of the Christian Camp & Conference Association, West Coast Chamber of Commerce, Mecosta County Chamber of Commerce, MARVAC, West Michigan Tourist Association, Certified Horsemanship Association, and The Christian Hospitality Network.
For media inquiries, please contact:
Chris Vallette Ministry Advancement Director CranHill Ministries Phone: 231-349-4612 - C, 231-796-7669 - O Email: chris@cranhillranch.com
The West Coast Chamber often takes photographs & video during our events for use in brochures and on the Web. 
By registering you agree that the Chamber may use any image of you that might appear in photographs or video taken at a Chamber event.