CRANHILL TO PROVIDE FREE FAMILY FUN AND MEAL AT ANNUAL WINTERFEST COMMUNITY EVENT!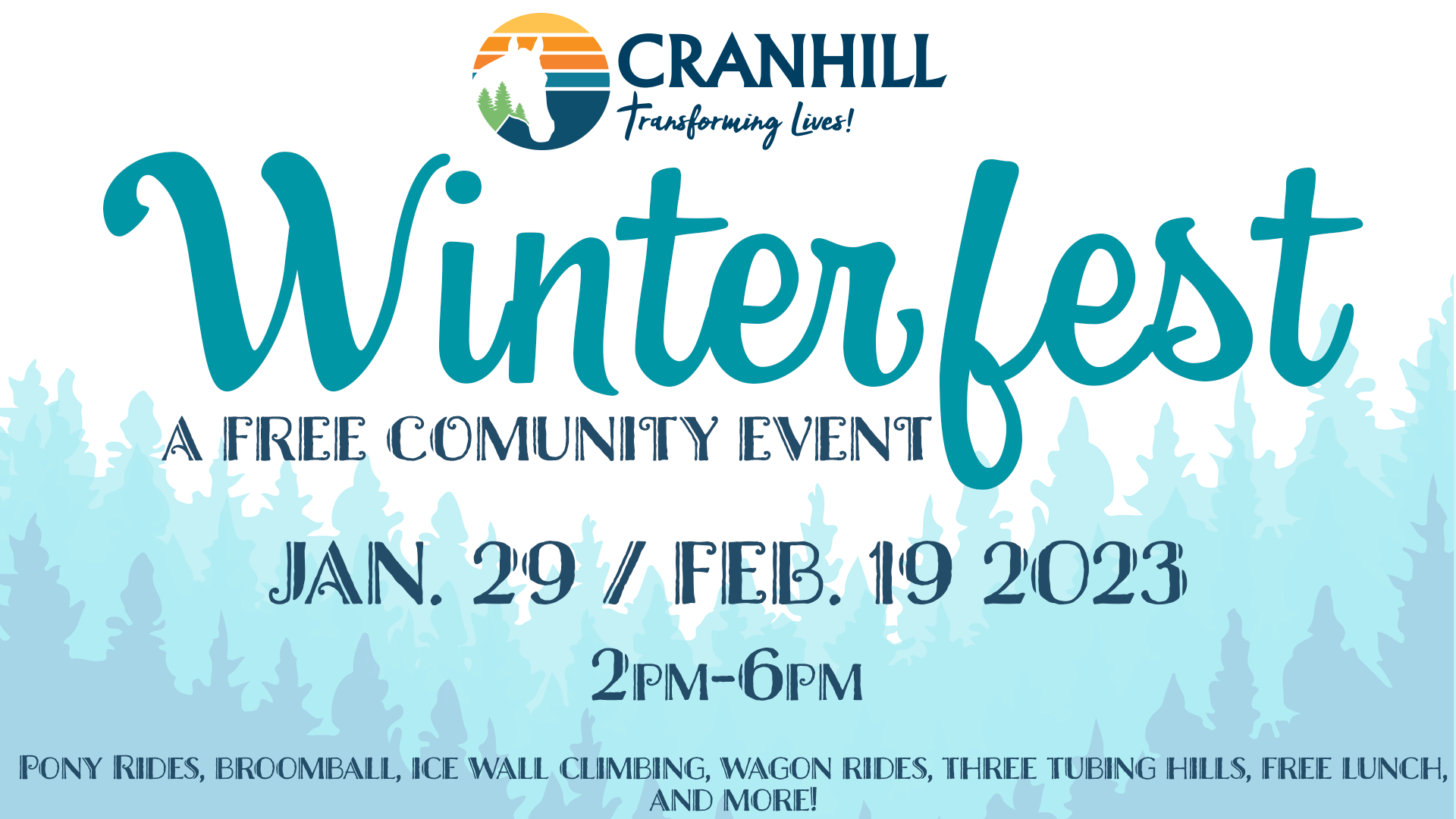 CranHill is providing families with a full day of fun winter activities and a meal at their annual 'WinterFest' event. The long running event will take place from 2pm-6pm on Sunday, January 29th and again on Sunday, February 19th. The entire event is FREE for the public to attend. WinterFest will take place at CranHill's 14444 17 Mile rd Rodney, MI location, just 10 minutes east of Big Rapids, MI.
WinterFest attendees will enjoy a full day of fun and engaging activities including pony rides, broomball, ice skating, wagon rides, sledding, tubing, marshmallow roasting, snowshoeing and much more. Guests will also enjoy a free meal.
Attendees who register digitally at the event will have a chance to win prizes, including a free campground stay in CranHill's popular Family Campground.
As WinterFest approaches, CranHill staff and volunteers are busy preparing. "We love WinterFest!" says Scott Barger, CranHill president, "it is so exciting to see so many families taking time to explore the outdoors and build memories together...memories that will last a lifetime."
Due to the rising popularity of CranHill's Winterfest events, they will be hosting 2 events in 2023. Barger talked about how Winterfest plays a big role in how CranHill serves the community. "This is what CranHill is all about. We want to transform communities. WinterFest is one way we can help families and communities grow stronger together," added Barger.
CranHill is also looking for volunteers to help run their Winterfest events. Anyone interested in serving at the event should contact Abiah Brown, volunteer coordinator at abiah@cranhillranch.com, or call the office at 231-796-7669. Volunteers are provided lunch and dinner. It is also a great opportunity to meet new people and help to provide a great experience for families. Each event takes approximately 80 volunteers.
CranHill has been serving the Great Lakes Region since 1968, all while Transforming Lives into the Image of Christ through summer youth and special needs camps, family friendly camping, guest group and retreat facilities and programming, as well as adventure experiences. To learn more about CranHill, visit www.cranhillranch.com or call 231-796-7669.
The West Coast Chamber often takes photographs & video during our events for use in brochures and on the Web. 
By registering you agree that the Chamber may use any image of you that might appear in photographs or video taken at a Chamber event.