Cycling the City
Cycling the City
Zeeland will host its first Cycling the City event of the season on June 15 at 6:30pm. Riders can meet at the Main Street Bicycle Company (201 E. Main Avenue) to begin the group ride. This event is open to all ages, a helmet is required.
Cycling the City is a social group ride through the streets and paved pathways of Zeeland brought to you by DISHER. The event will take place three times throughout the summer on June 15, July 13 and finally August 10. This slow ride is welcome to all ages and cycling levels as it is not intended to be a race of any sort, but simply a cruise throughout the City. You are required to supply your own bike and helmet for this event. A vintage treat will be given out at the completion of the ride.
The route each month will change, but the length will be approximately 7 miles in length. The event is completely free of charge. "This event is open to every type of bike, and all ages. It gives people the ability to few our beautiful City on a safe, leisurely bike ride," says Kerri VanDorp, City Events Coordinator.
For weather updates, please go to: www.feelthezeel.com
Event Sponsor - DISHER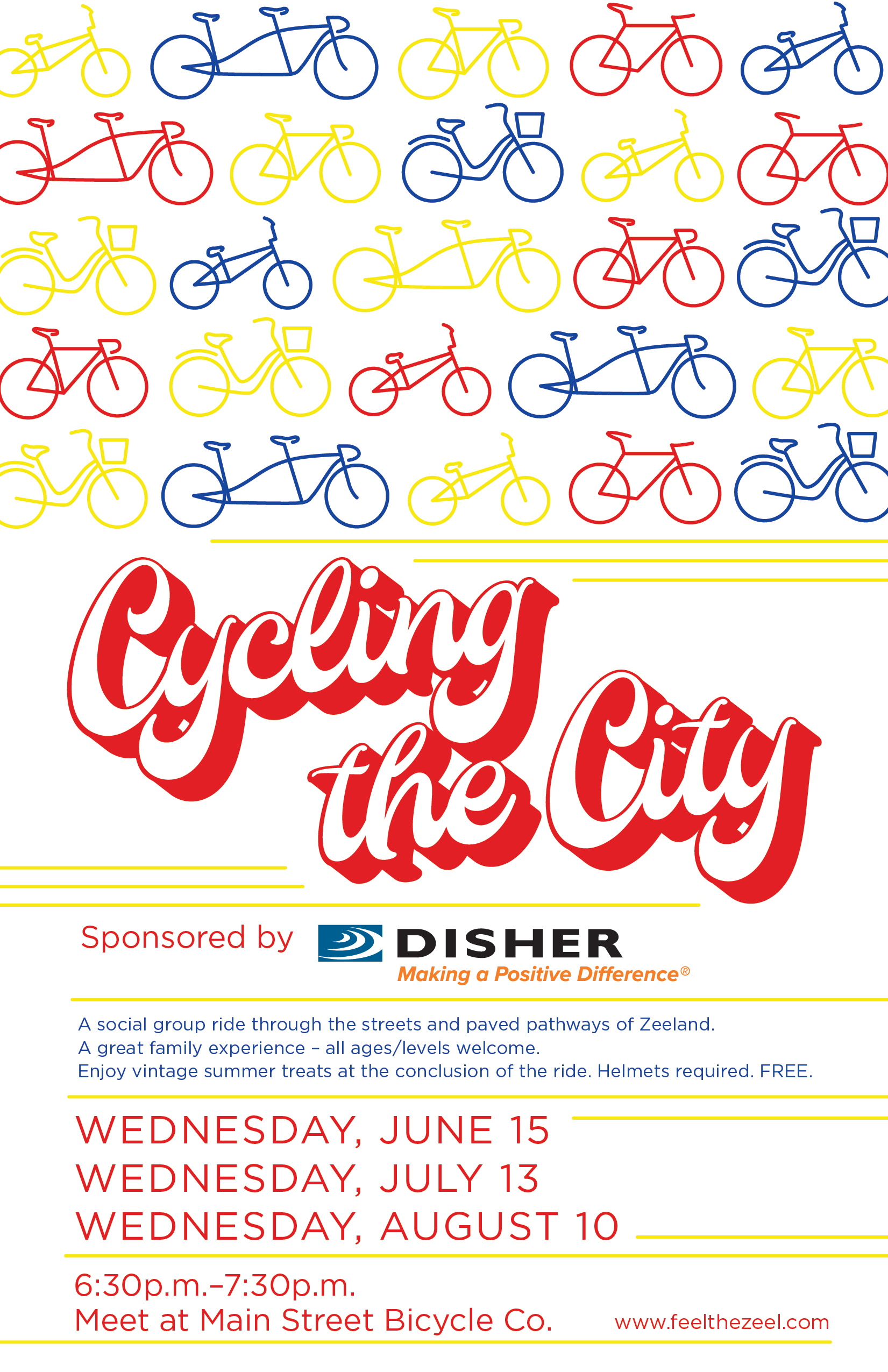 Contact Kerri VanDorp at kvandorp@ci.zeeland.mi.us or visit www.feelthezeel.com
The West Coast Chamber often takes photographs & video during our events for use in brochures and on the Web. 
By registering you agree that the Chamber may use any image of you that might appear in photographs or video taken at a Chamber event.