Developmental Enhancement Behavioral Health and Holland 7 Announce Sensory Friendly Movie Nights
Discounted Family Friendly Movies are shown in a sensory-friendly format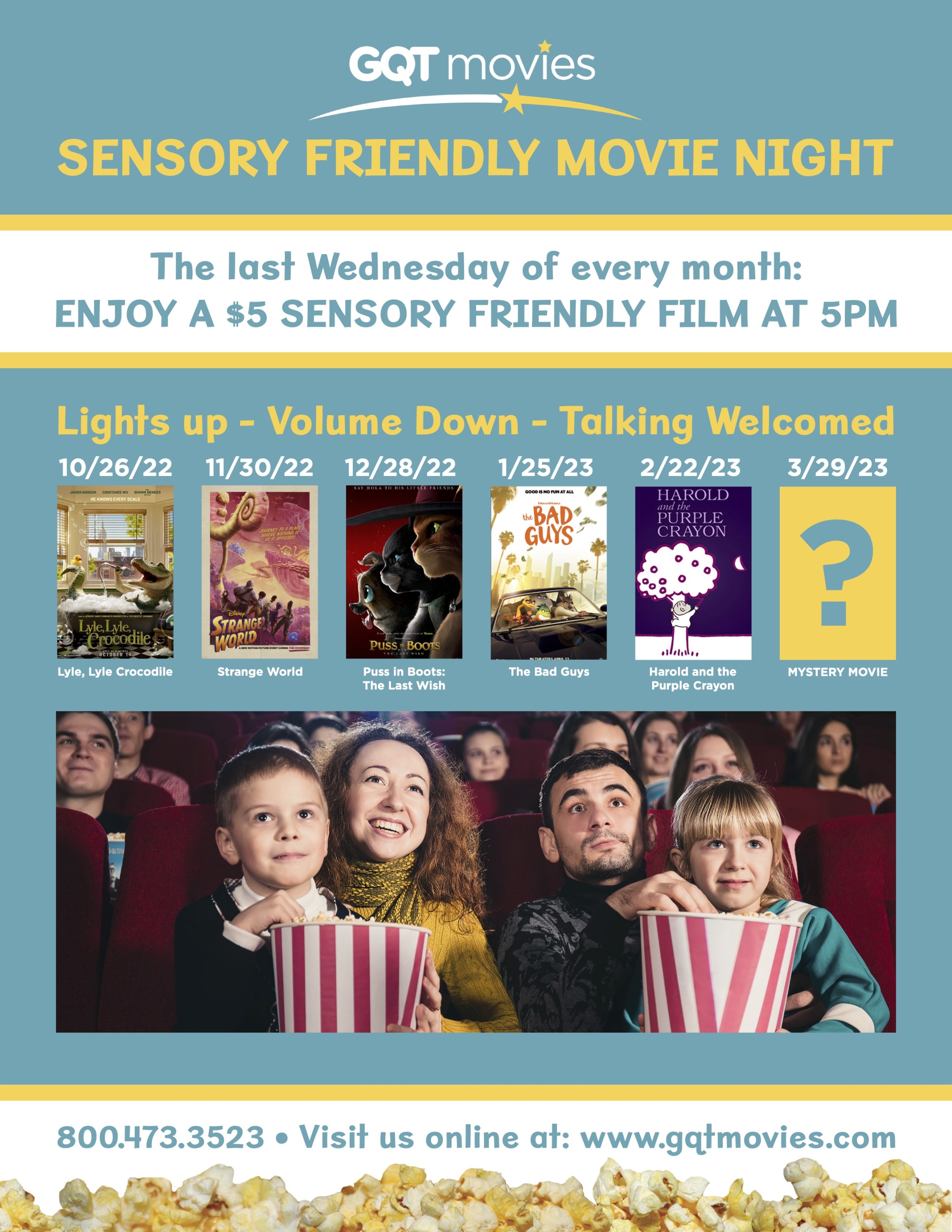 GQT Movies has partnered with sponsor Developmental Enhancement Behavioral Health to bring Sensory Friendly Movie Nights to Holland. The Sensory Friendly Movie nights offer discounted movies, shown in a sensory-friendly format, to the community on the last Wednesday of the month from October 26th, 2022, through April 26th, 2023.
The series features several family-friendly films, such as Lyle, Lyle, Crocodile, Puss in Boots: The Last Wish, and more! See the attached schedule for movies and dates they will be featured.
"We are very excited to offer this special showing to our movie-goers with sensory needs, and we welcome Developmental Enhancement Behavioral Health as our title sponsor whose generous support made this possible," stated GQT Movies COO Matt McSparin. "We heard from a cross-section of our guests that this type of show was a want and need, so we listened. As always, GQT is focused on value, cleanliness, and customer service, and we can't wait to host everyone so they can experience all that we offer."
Although the films are offered at a discount, seating is limited to one auditorium, so guests are encouraged to come early. Concessions will be available for purchase and are everyday affordably priced.
The West Coast Chamber often takes photographs & video during our events for use in brochures and on the Web. 
By registering you agree that the Chamber may use any image of you that might appear in photographs or video taken at a Chamber event.