DISHER and THIRA ROBOTICS Join Forces to Unleash Advanced AMR Solutions in the US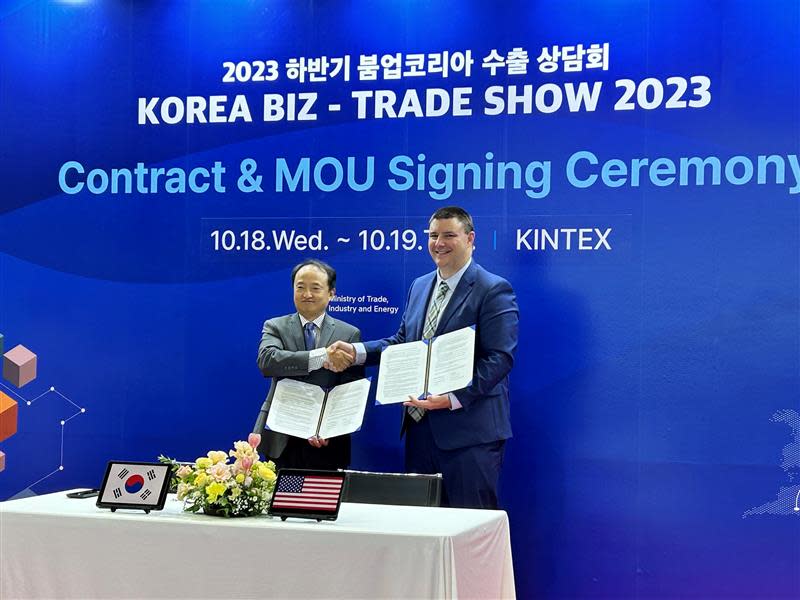 Peter Kim, CEO of THIRA ROBOTICS, and Shawn O'Farrell, Area Lead for Manufacturing Technology for DISHER, form a partnership to deliver better AMR solutions for the US market.

On October 18, 2023, DISHER, a nationally recognized engineering, manufacturing tech, and talent recruitment firm based in Zeeland, Michigan, signed a Memorandum of Understanding agreement with THIRA ROBOTICS, a leading manufacturer of autonomous mobile robots (AMRs). THIRA AMRs are unique in that they can operate on any type of uneven, sloped, or damaged flooring. They travel over spills, outdoors, and in high-traffic areas. "DISHER will integrate our customized AMR solutions in US factories, warehouses, and hospitals that did not have a viable AMR option until now," said Peter Kim, CEO of THIRA ROBOTICS.
Shawn O'Farrell, DISHER's Area Lead for Manufacturing Tech Solutions, states, "I'm absolutely thrilled about our partnership with THIRA ROBOTICS. Our customers will benefit from THIRA AMRs because they hit the value sweet spot. THIRA AMRs are cost competitive, highly reliable, and have the unique ability to navigate over any type of flooring. A true game changer in the automation space. The potential for growth in the AMR space is endless."
DISHER traveled to THIRA ROBOTICS (a subsidiary of THiRA-UTECH) headquartered in Seoul, South Korea, to sign the MOU and see the operation firsthand. During their October visit, DISHER was honored by the Korea Trade-Investment Promotion Agency (KOTR) and met other experts from S. Korea's robot industry. THIRA ROBOTICS chose DISHER as their trusted US AMR integration partner because of DISHER's integration expertise in delivering tailor-made manufacturing solutions for customers from diverse industries.
More and more US manufactures, warehouse/logistics operations, and medical facilities are starting to integrate AMRs. AMRs are an excellent solution to labor shortages and highly repetitive and sometimes unsafe tasks. They free employees up for more purposeful, creative work, and upskilling. AMRs will equip US manufacturers to be more competitive and sustainable for the future. "THIRA and DISHER are a great fit culturally," adds O'Farrell. "Both of us have an unwavering commitment to serving our customers with quality solutions. I read a poster in THIRA's plant that said, 'The worst thing we can do is to say that it is good enough.' THIRA aligns with DISHER's mission to make a positive difference and leave the world better than we found it."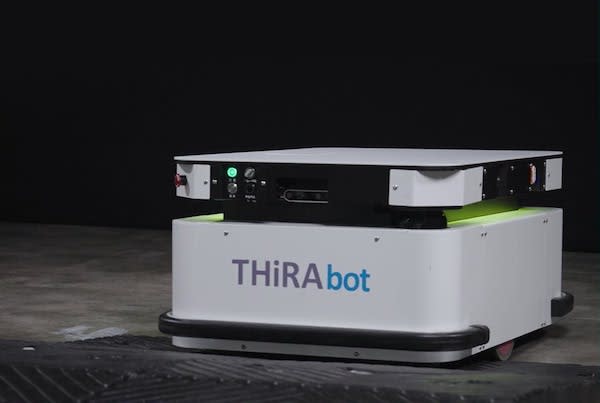 The THIRA ROBOTICS Autonomous Mobile Robot (AMR) can travel over any type of flooring surface.

ABOUT DISHER
DISHER is a Zeeland, Michigan-based firm specializing in engineering, manufacturing technology, and talent recruitment. With a passion for excellence, DISHER delivers innovative solutions across various industries. For more information on the potential for AMR integration at your facility, contact Shawn O'Farrell at shawn.ofarrell@disher.com.
ABOUT THIRA ROBOTICS
THIRA ROBOTICS is a leading manufacturer of second-generation AMRs dedicated to refining the capabilities of AMRs and pushing the boundaries of technology. Based in Seoul, South Korea, THIRA is committed to driving innovation in the robotics industry. THIRA's global success cases with industry leaders include Samsung C&T, the National Cancer Center, and Amore Pacific.
The West Coast Chamber often takes photographs & video during our events for use in brochures and on the Web. 
By registering you agree that the Chamber may use any image of you that might appear in photographs or video taken at a Chamber event.