Election Reflection, New Exhibit at the Holland Museum
Election Reflection, New Exhibit at the Holland Museum
September 16, 2020: The Holland Museum is excited to announce a new exhibition opening October 2 called Election Reflection: Memorabilia from Holland, MI.
Political memorabilia have been part of the United States' cultural landscape as far back as the founding fathers. All over the country people collect memorabilia - from scrapbooks and buttons to posters and pens, there has always been an interest in promoting and preserving the campaigns of our elected officials, sometimes in unexpected ways.
Election Reflection: Memorabilia from Holland, MI explores the history of political memorabilia and the way it has shaped the campaign trail, by taking a look at the types of objects people collect, and how they fit into the political process. This exhibit features national and state election artifacts and images collected by members of the Holland community: campaign buttons, political ads, and even cigarettes.
"This exhibit showcases the Museum's rich archive and collection from elections of the past," says Ricki Levine, Executive Director. "We think this is a perfect time to highlight those items for the community."
The exhibit runs through February 22, 2021.
The Museum will host a Virtual Trivia Night: Election Edition on Facebook Live on Thursday, October 22 at 8:00pm. This event is open to the public, check out the Museum's Facebook page for details.
Other public programs are currently being planned for this exhibit. For the most up to date information on the Holland Museum, please visit our website www.hollandmuseum.org or call the Museum 616-796-3329.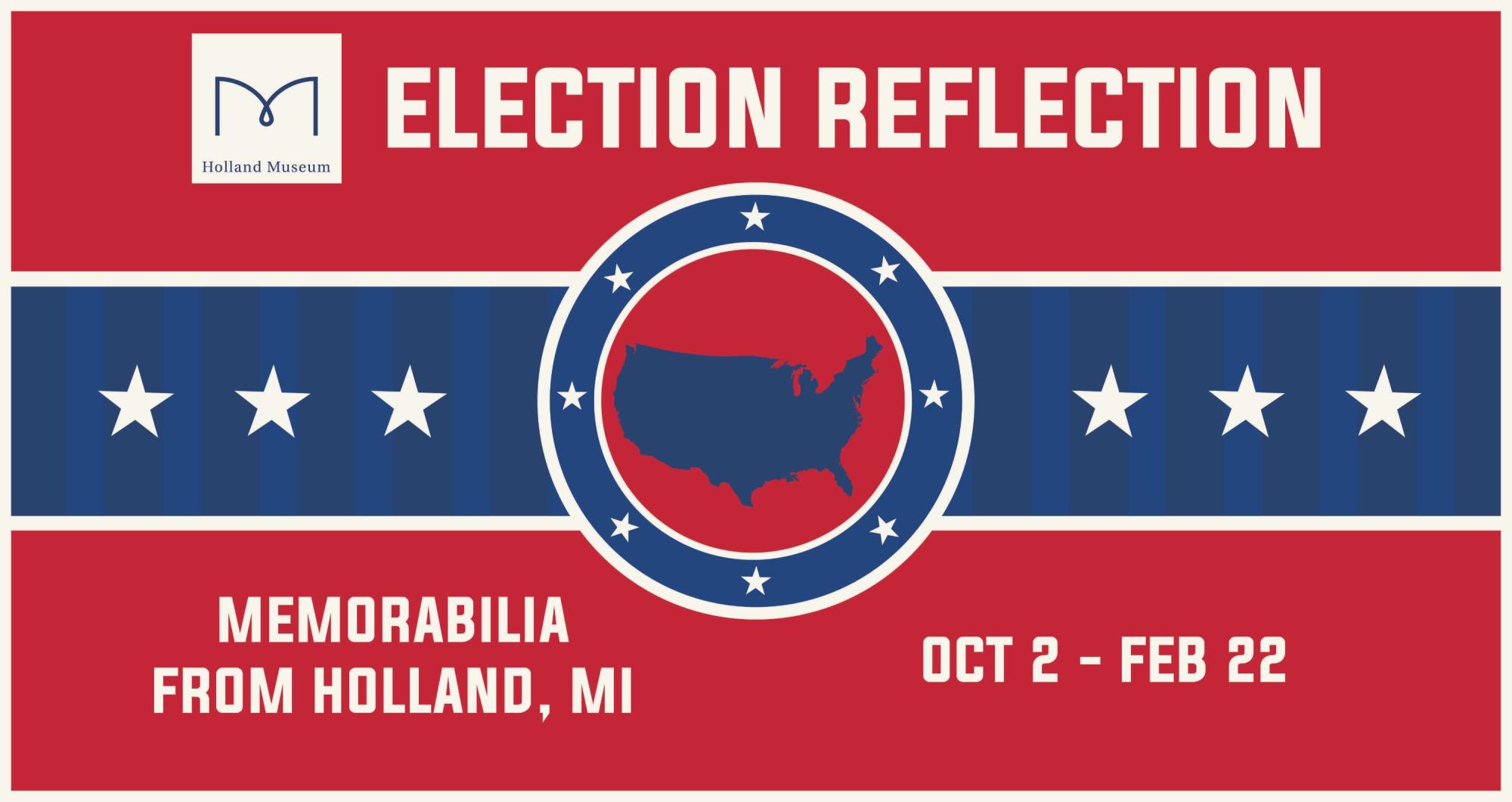 Images
The West Coast Chamber often takes photographs & video during our events for use in brochures and on the Web. 
By registering you agree that the Chamber may use any image of you that might appear in photographs or video taken at a Chamber event.