Event Sponsors Needed: Mosaic Counseling's Back to the 80's Fundraiser
Please consider sponsoring Back to the 80's, a fundraiser on April 21, 2023, featuring the band, Brena, to support the vital mental health services of Mosaic Counseling, a nonprofit, serving our community since 1978.
According to the latest Ottawa County Community Needs Assessment, the top two most important health issues facing our county are: Mental Health (general) and Access to Mental Health Care/Treatment.
Back to the 80's will support:
Accessible & Affordable Mental Health Services: Mosaic makes sure that mental health services are accessible and affordable to everyone in Ottawa County.
Mosaic's School Outreach Program: An in-school service that removes financial and transportation barriers for thousands of students over the past 10 years. Mosaic's program is currently in 28 schools throughout Ottawa County and is FREE to the students.
Suicide Prevention Training: Mosaic has trained over 9,000 teens and adults how to Question, Persuade, and Refer (QPR) to prevent suicide.
WHY ARE MOSAIC'S SERVICES VITAL TO OUR COMMUNITY?
According to the 2021 Ottawa County Youth Assessment Survey, an alarming 8% of youth have attempted suicide one or more times in the last 12 months. Additionally, 31% felt depressed, 20% have seriously thought about suicide, and 13% have made a plan about how to attempt suicide.
We are so appreciative that you are considering being a sponsor. We also have opportunities to donate an auction item for our ONLINE Silent Auction or to purchase tickets to the event. You may contact Margot VanOordt at (616) 842-9160 or margot@mosaiccounseling.com or visit our website: mosaiccounseling.com.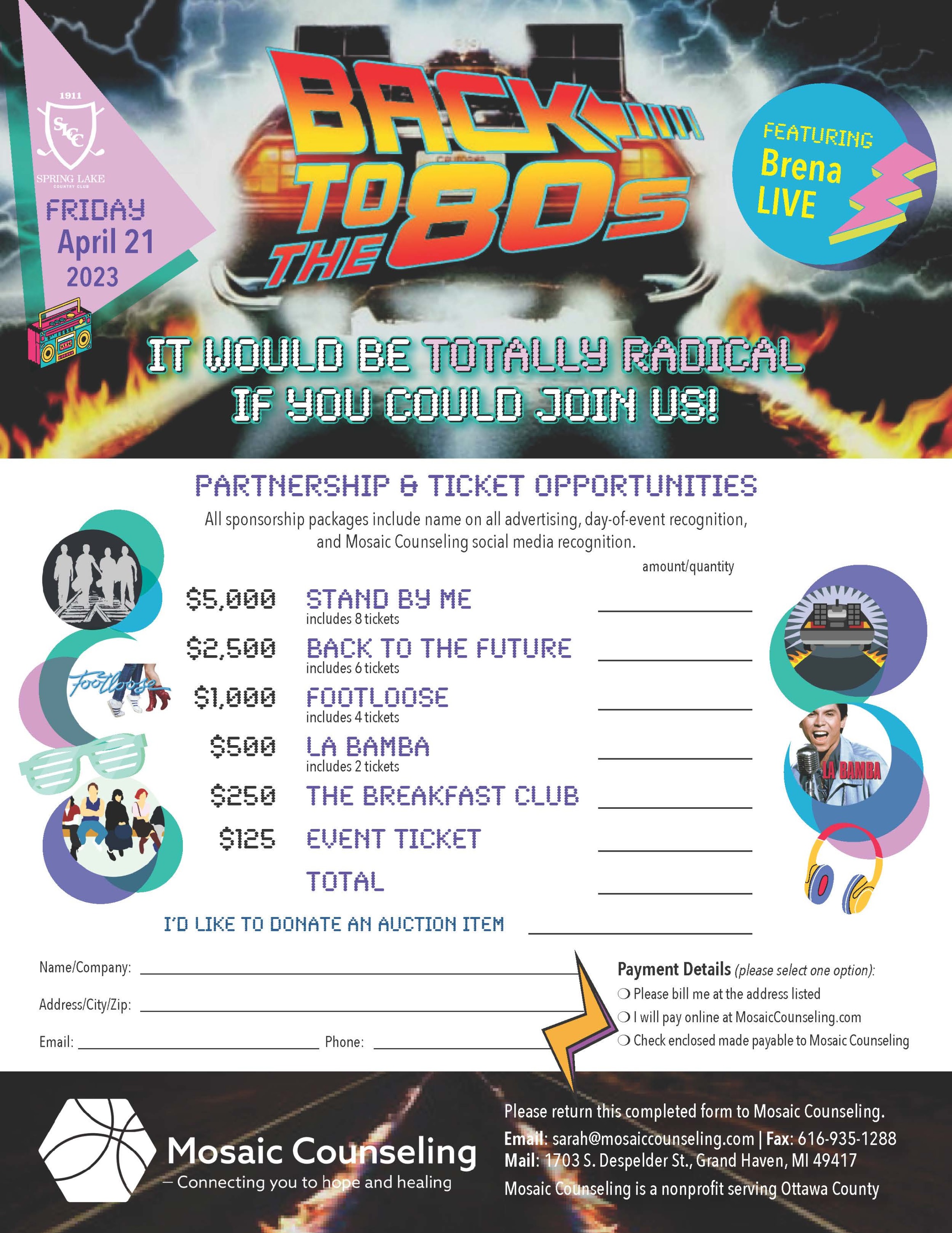 The West Coast Chamber often takes photographs & video during our events for use in brochures and on the Web. 
By registering you agree that the Chamber may use any image of you that might appear in photographs or video taken at a Chamber event.