Ford International Airport Joins the Hidden Disabilities Sunflower Program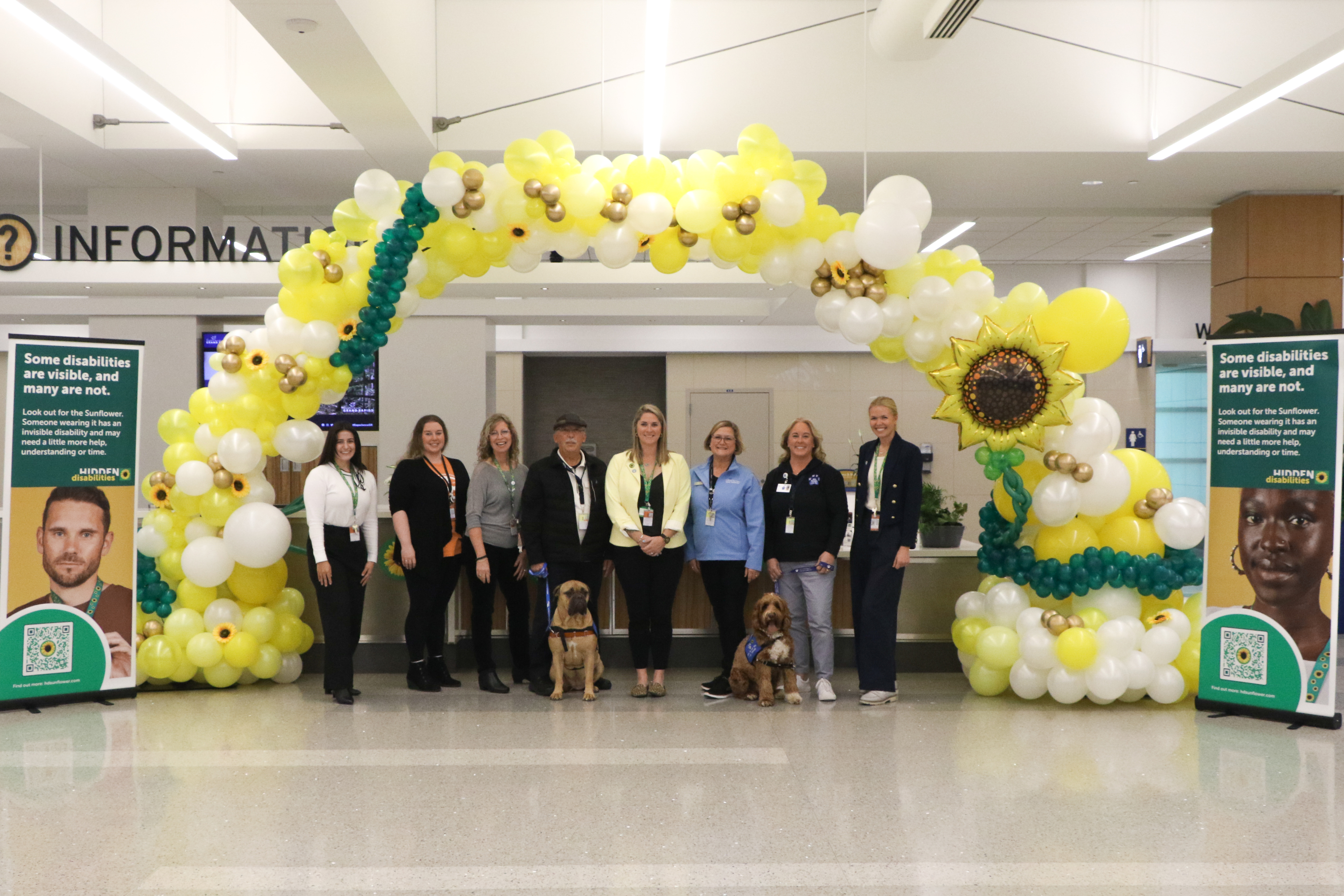 The Gerald R. Ford International Airport is proud to announce its participation in the Hidden Disabilities Sunflower program, a global initiative aimed at providing support and assistance to travelers with hidden disabilities.
The Hidden Disabilities Sunflower enables individuals to discreetly indicate that they have a non- visible disability and may need additional assistance, understanding or more time. By wearing a Sunflower lanyard, pin, wristband or retractable Sunflower ID card, a traveler can communicate their needs without disclosing their specific condition, making their journey through the airport more comfortable.
"We are thrilled to join more than 230 airports worldwide in providing a more inclusive and accessible travel experience through the Hidden Disabilities Sunflower network," said President and CEO of the Gerald R. Ford International Airport Authority Tory Richardson. "The Ford International Airport is committed to ensuring every traveler feels valued and supported during their journey. With the implementation of this program, we hope to further support guests with hidden and visible disabilities to enjoy greater independence while navigating through the airport."
Since Hidden Disabilities Sunflower was established in the UK in 2016, it has been adopted globally by businesses and charities to support their colleagues and customers. The Sunflower is recognized across a broad range of sectors - ranging from retail, financial services, transportation, travel and tourism, education, government, as well as healthcare, emergency service and entertainment.
"We are delighted to welcome Gerald R. Ford International Airport to the Hidden Disabilities Sunflower program," said Sunflower Regional Director - USA Lynn Smith. "GRR have committed time and passion to implement the training to ensure that Sunflower wearers are recognized by their staff to receive the additional support, understanding and kindness they need."
As part of this initiative, airport staff and partners have been trained to recognize the Sunflower symbol and provide assistance and accommodations accordingly. Passengers with hidden disabilities can request a free Sunflower item at the Airport's Visitor Information Desk and security screening checkpoint.
"We encourage all passengers to embrace the Hidden Disabilities Sunflower program and utilize the Sunflower symbol when necessary," said Richardson.
For more information on accessibility services, visit the Ford International Airport's webpage at FlyFord.org/amenities.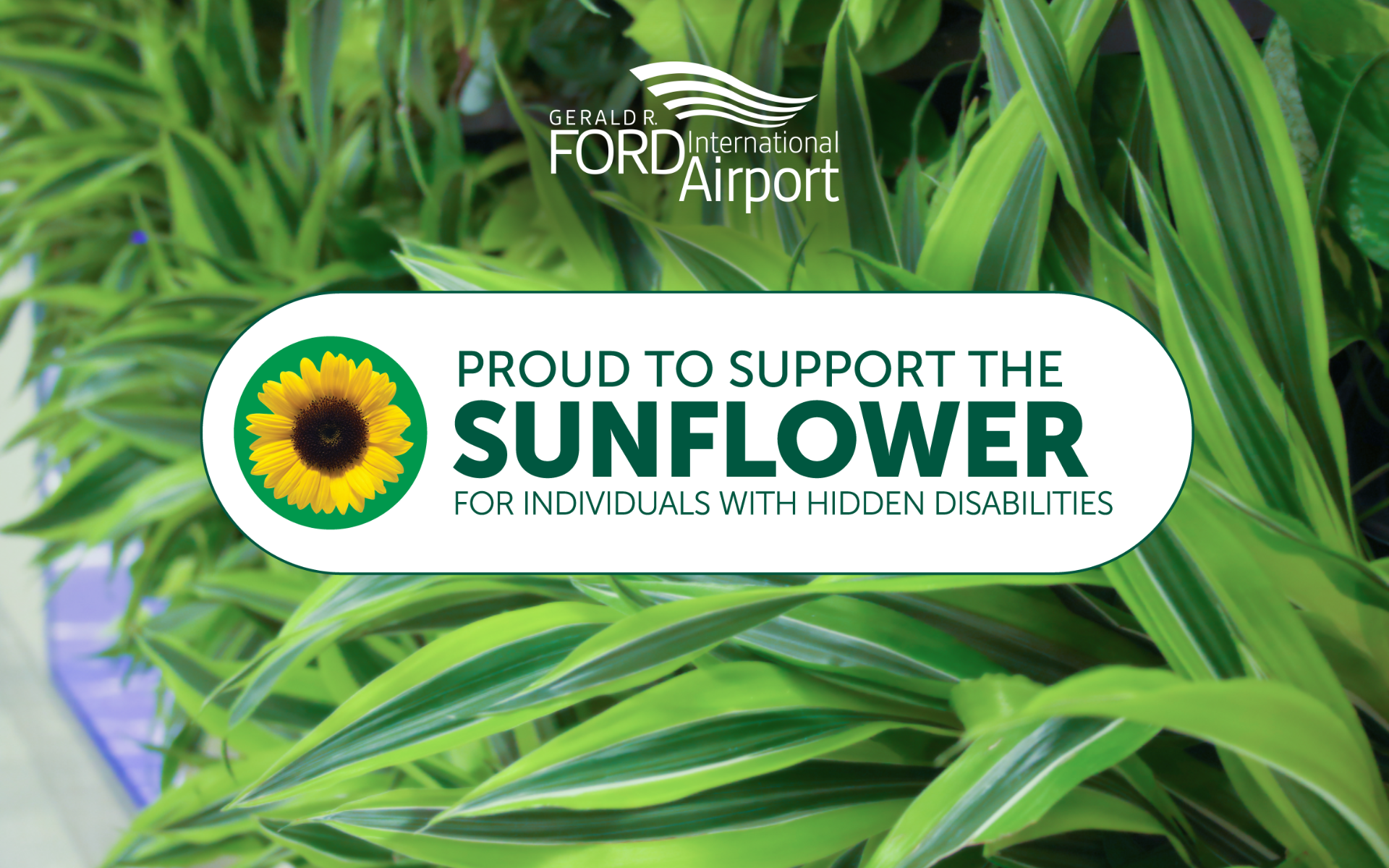 About the Gerald R. Ford International Airport
The Gerald R. Ford International Airport is the second busiest airport in Michigan, serving business and leisure travelers with nonstop and connecting flights on six airlines. The Ford International Airport is managed and operated by the Gerald R. Ford International Airport Authority. For more information, visit www.flyford.org or follow the airport on Facebook, Twitter, LinkedIn and Instagram @FlyGRFord.
The West Coast Chamber often takes photographs & video during our events for use in brochures and on the Web. 
By registering you agree that the Chamber may use any image of you that might appear in photographs or video taken at a Chamber event.