Health Check: The 2021 Annual Report West Michigan Trends and Opportunities
You're Invited!
Health Check 2021
West Michigan Trends and Opportunities
The Healthcheck report focuses on health-related trends, costs, and employment projections in the West Michigan area and is released each January. The study is conducted by economics faculty from Grand Valley State University's Seidman College of Business. The report covers Kent, Ottawa, Muskegon and Allegan Counties.
Click below to RSVP.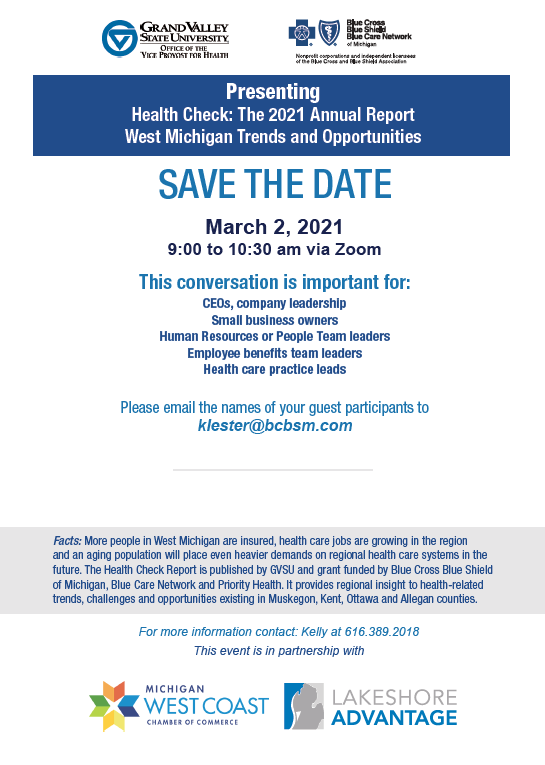 The West Coast Chamber often takes photographs & video during our events for use in brochures and on the Web. 
By registering you agree that the Chamber may use any image of you that might appear in photographs or video taken at a Chamber event.