Holland Hospital Announces Executive Leadership Moves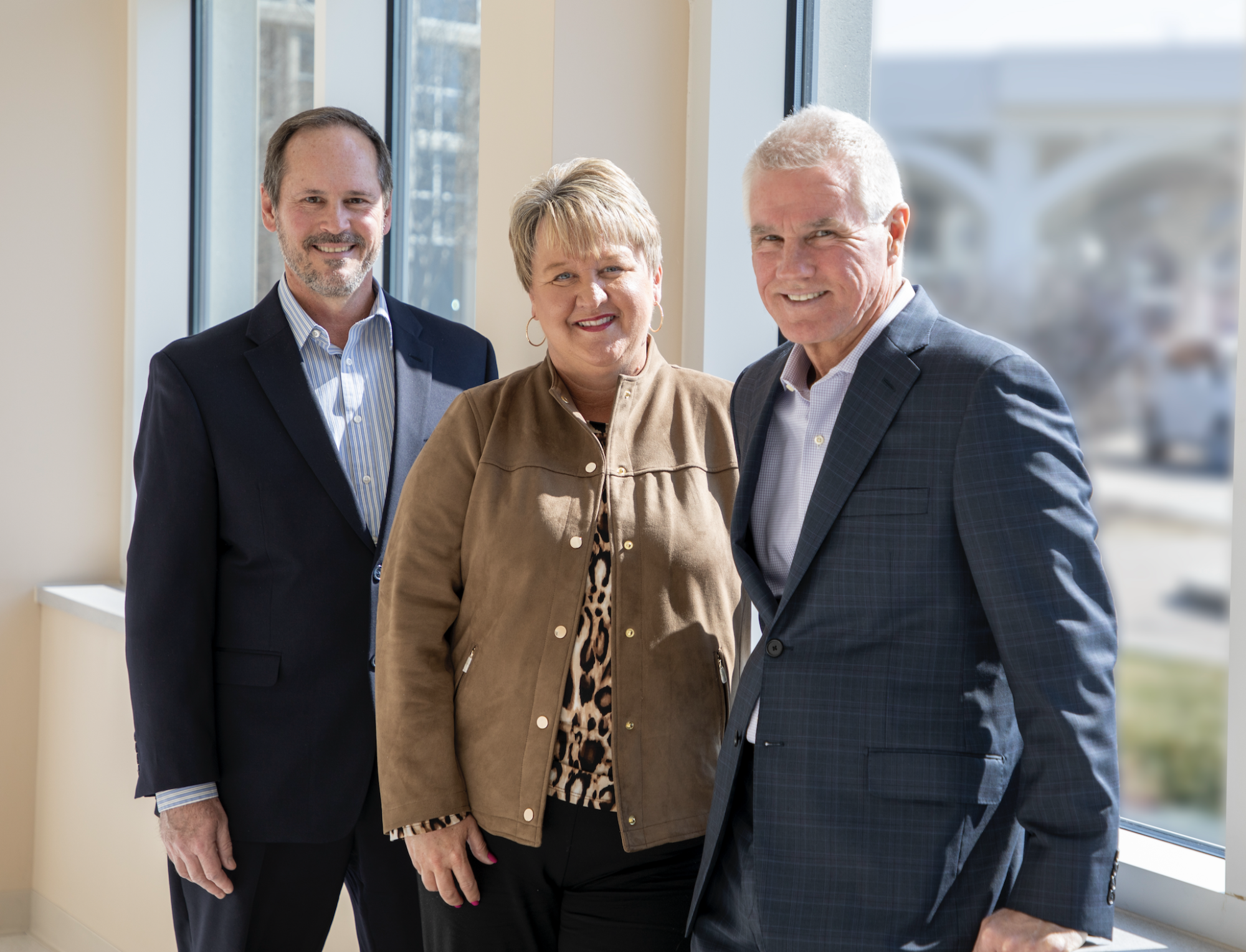 Holland, MI., March 18, 2022 - Holland Hospital announced today new executive leadership roles as the next step in its internal succession plan that takes effect April 1, 2022.
Dale Sowders will be named CEO and Vice Chair, Holland Hospital Board of Directors, and will focus on strategy, collaborative partnerships and financial stewardship.
Patti VanDort, MSN, BSN, currently Senior Vice President of Hospital Operations, will be named Holland Hospital President.
Mark Pawlak, currently Senior Vice President of Operations, will be Executive Vice President.
"I'm honored and blessed to have worked with this incredible leadership team over the past 20 years," said Dale Sowders, President and CEO. "Internal succession will ensure continuity of our outstanding organizational performance, caring culture and commitment to the community."
Sowders, VanDort and Pawlak will comprise the executive leadership team while oversight of daily hospital operations will be led by Joe Bonello, Chief Nursing Officer; Sandra Trammell, Vice President, Human Resources and Support Services; Michelle Doctor, Vice President, Holland Hospital Medical Group; Alex Roehling, Chief Financial Officer; and Rob Schwartz, Vice President, Quality, Information Technology, Health Information Management & Risk.
"Holland Hospital has been committed to serving the Lakeshore region for 105 years. Our focus will remain on providing local access to health care for residents from our service area, including Holland, Zeeland and the entire Lakeshore region from Grand Haven to South Haven," said Sowders. "We are the only organization of our size and scope that focuses solely on meeting the health care needs of this region."
"This example of forward-thinking by the Holland Hospital executive team and Board is one of the reasons that collaborating with them has been a true pleasure," said Marschall Runge, MD, CEO of Michigan Medicine and Dean of the U-M Medical School. "We look forward to continued partnerships with Holland Hospital that align with the needs of those served throughout the Lakeshore region."
###
Dale Sowders has served as President and CEO of Holland Hospital since 2002. During his tenure, the organization has consistently achieved outstanding performance as measured by growth, quality and financial strength. Under his leadership, the hospital campus has been completely renovated or reconstructed and new service locations were established in South Haven, Douglas and Grand Haven. The hospital has earned national recognition and numerous awards for quality and service. Sowders has served in a variety of community leadership positions including Chair, West Coast Chamber of Commerce, and board member of the Community Foundation of the Holland/Zeeland Area, among others. He holds both a Bachelor's and Master's degree from The Ohio State University. Prior to coming to Holland, he worked for 12 years at the North Shore University Health System in Chicago. Sowders and his wife Greta reside in Holland and have two grown children who live in the Pacific Northwest.
Patti VanDort, MSN, BSN, joined Holland Hospital in 1987 as a staff nurse and has since served in numerous leadership positions before joining the executive team in 2001 as Vice President, Nursing and Chief Nursing Officer, with increasing responsibility for all inpatient and outpatient nursing and the medical group. During her tenure, the hospital and the medical group achieved tremendous growth in new services, exceptional quality and patient satisfaction. She has also served in a variety of leadership positions in the community and professional organizations, and was recognized as Michigan Nurse of the Year by the Michigan Organization of Nurse Executives (MONE). VanDort completed both her Bachelor's and Master's degrees in nursing from Grand Valley State University and earned the Kirkhof School of Nursing Outstanding Alumni Award. VanDort resides in Holland and has two sons and two grandchildren.
Mark Pawlak, a registered pharmacist in Michigan since 1983, joined Holland Hospital in 1998 with 15 years of pharmacy experience. He has held numerous leadership positions and currently has responsibility for Quality, Risk Management, Regulatory Affairs, Medical Staff Office, Patient Safety, Infection Control, Patient Relations and Corporate Compliance, Human Resources, Facilities, Information Technology, Pharmacy and Laboratory Services. Pawlak earned a Bachelor of Science in Pharmacy from the University of Toledo, and a Master of Health Services Administration from the University of Michigan. He and his wife Karen reside in Holland.
The West Coast Chamber often takes photographs & video during our events for use in brochures and on the Web. 
By registering you agree that the Chamber may use any image of you that might appear in photographs or video taken at a Chamber event.