Holland Museum Holding Victorian Christmas at the Cappon House
Holland Museum Holding Victorian Christmas at the Cappon House
HOLLAND, Michigan - The Holland Museum is holding its annual Victorian Christmas event at
the Cappon House on Saturday, December 9, 2023, from 12:00-4:00pm.
Travel back 150 years to Christmas in the Victorian Era at the Cappon House, the 1874 home of
Isaac Cappon and his family. Visitors will enjoy the traditional Victorian Christmas decorations
inside and outside the house, learn about Victorian Christmas practices, and hear carols
performed by the Holland Chorale's Dickens' Singers. Holland Museum docents will be
available to answer questions about the house and the Cappon family.
For your ticket, you can also visit the Settlers House, a working-class home built in 1867, and sip
hot chocolate in the Cappon's cozy carriage barn while creating Victorian cornucopia and scrap
art ornaments.
Visitors will also be able to purchase a limited edition 2024 full-color Cappon House 150th
Anniversary Calendar just in time for holiday gift giving! A minimum donation of $25 will
receive a Cappon House 150th calendar and will help support the Holland Museum's year-long
series of Cappon-focused programs, exhibits, and expanded tours.
No pre-registration required. Tickets can only be purchased at the Visitor's Center/Cappon
House Carriage Barn located at 228 W. 9th Street on the day of the program. We will stop selling
tickets 30 minutes before the program's conclusion.
Tickets are $7 for adults, $5 for seniors, $3 for students, and free for Museum members and
children ages 6 and under.
###
About the Holland Museum: The Holland Museum's mission is Preserving Our Past,
Imagining Our Future. The Holland Museum is located at the corner of 10th Street and River
Avenue, across from Centennial Park at 31 West 10th Street. For more information, please call
(616) 796-3329 or visit hollandmuseum.org.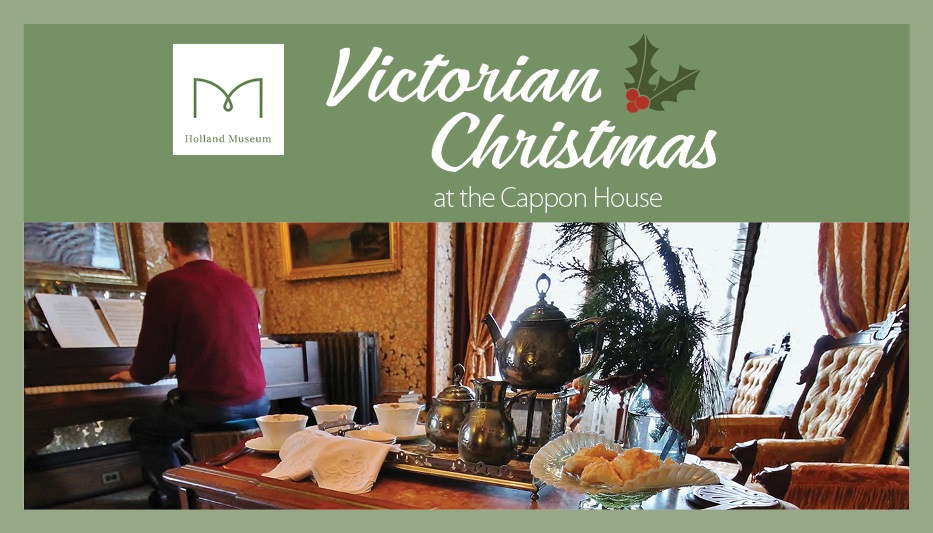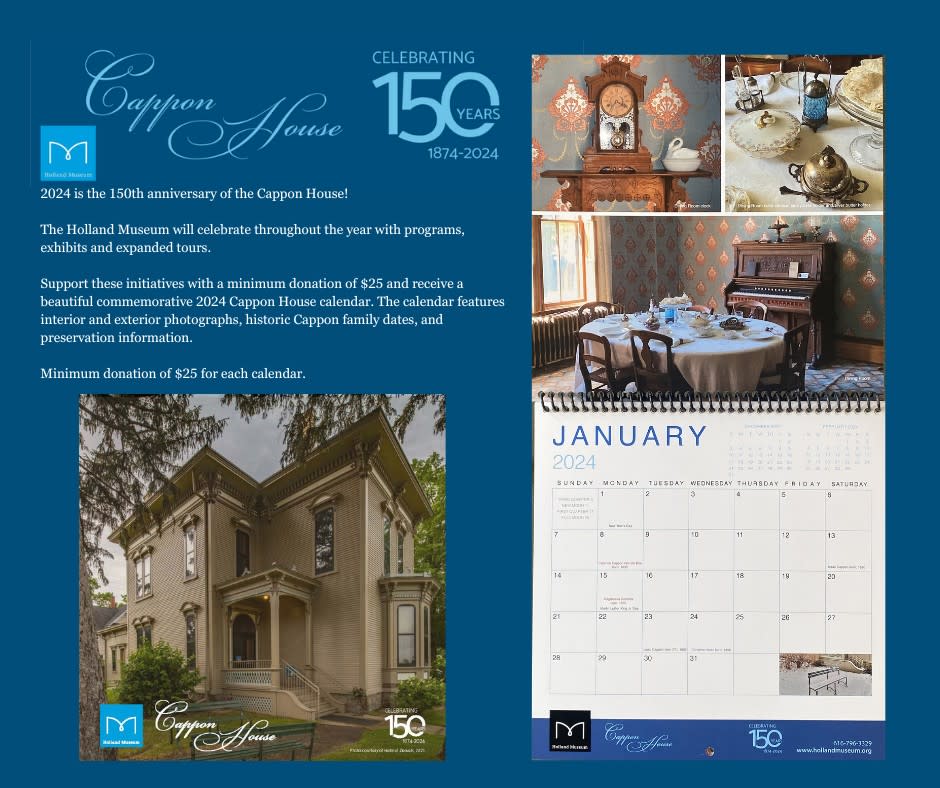 The West Coast Chamber often takes photographs & video during our events for use in brochures and on the Web. 
By registering you agree that the Chamber may use any image of you that might appear in photographs or video taken at a Chamber event.