Horizon Bank Welcomes Bonnie Potter as Community Lender
Cindy Kirkham, Horizon Bank's Senior Community Development Officer, is pleased to announce Bonnie Potter as a new Community Lender. She is based out of our Grand Rapids, Michigan office.
Potter has twenty years of experience working in the Grand Rapids market teaching homebuyer classes and working with first time homebuyers. In her new role, Potter will market products and services to underserved populations. She will be proactive in efforts for community outreach to ensure all areas Horizon serves are represented.
Potter received her Bachelor's Degree from Davenport University, and later earned a Master's degree at Aquinas College. She is NMLS licensed and previously received a Top Ten Lender Award in West Michigan. Additionally, Potter is the Secretary and Treasurer for SECOM, an organization that connects families with community resources.
About Horizon Bancorp, Inc.
Celebrating 150 years, Horizon Bancorp, Inc. is an independent, commercial bank holding company serving Indiana and Michigan through its commercial banking subsidiary, Horizon Bank. Horizon Bancorp, Inc. may be reached online at www.horizonbank.com. Its common stock is traded on the NASDAQ Global Select Market under the symbol HBNC.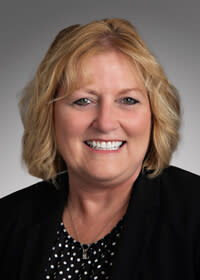 The West Coast Chamber often takes photographs & video during our events for use in brochures and on the Web. 
By registering you agree that the Chamber may use any image of you that might appear in photographs or video taken at a Chamber event.