HR Solutions Group of West Michigan Welcomes New Team Member
HR SOLUTIONS GROUP OF WEST MICHIGAN
WELCOMES NEW TEAM MEMBER
ZEELAND, MI – HR Solutions Group of West Michigan has recently welcomed their newest staff member to their team of HR experts:
Lisa Moore, HR Consultant
Lisa Moore joined our team in late-March. Lisa is a West Michigan native who graduated from Michigan State University with a Bachelor of Arts in Marketing. Most recently, Lisa served as the Senior Director, Talent & Culture with Lambert & Co. located in Grand Rapids. Prior to that, she has served as an HR Consultant for First Perform, an HR Business Partner with R1 RCM, and a Manager with AT&T. Lisa has also shared her time and talents on a volunteer basis having been involved with Woodcliff Park Association, Girls on the Run, and the Grand Rapids Opportunity for Women. We are excited for Lisa to bring her broad HR experience, expertise, and collaborative approach to building sound, sustainable HR practices, policies and strategies that drive business and HR success.
HR Solutions Group specializes in providing personalized HR guidance that aligns with your unique company culture & goals. Our experienced team can handle every HR need. This includes complex compliance requirements, hiring, pay and employee relations as well as long-term HR strategy for culture and human capital performance. Visit our website for more information at www.thehrsolutionsgroup.com.
If you would like more information about HR Solutions Group and our services, please contact Amy Kraal at 616-719-5372 or email at amyk@thehrsolutionsgroup.com.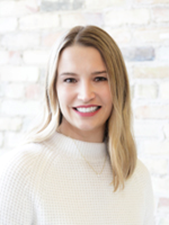 The West Coast Chamber often takes photographs & video during our events for use in brochures and on the Web. 
By registering you agree that the Chamber may use any image of you that might appear in photographs or video taken at a Chamber event.