Idealease of West Michigan Earns Prestigious
ONE Idealease Award from Idealease, Inc.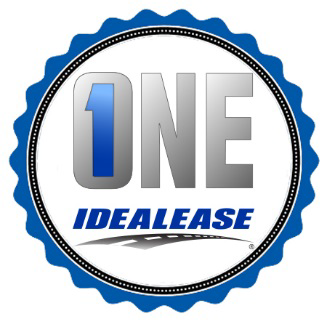 Idealease of West Michigan Earns Prestigious
ONE Idealease Award from Idealease, Inc.
Idealease, Inc. Recognizes High-Performing Affiliates for their Commitment to Provide a High Level of Service to their Customers
Grand Rapids, MI – November 16, 2020 – Idealease, Inc., North America's premier full-service commercial truck leasing, rental and maintenance company, has awarded Idealease of West Michigan with the prestigious ONE Idealease award for 2020. Idealease of West Michigan is one of 66 Idealease locations in the U.S., Canada and Mexico that received the prestigious ONE Idealease award for 2020 at the 38th Idealease Annual Meeting held virtually in October.
The ONE Idealease recognition program measures performance of 12 standards that ensure consistency in branding, customer service, and product offerings. The ONE Idealease standards help make Idealease distribution network of more than 430 community-based locations the most responsive, fully integrated transportation solutions provider in North America.
"Our 2020 ONE Idealease and ONE Idealease Elite locations have overcome many obstacles in 2020 to ensure that our customers have the support they need to provide uninterrupted service to their own customers," said Lance Bertram, Sr. Vice President, Sales, Marketing & Distribution and Chief Revenue Officer for Idealease, Inc. "These high performing locations go above and beyond to exemplify the Idealease Core Values of Expertise, Responsiveness and Stability."
"I am so proud of all our Idealease of West Michigan employees who have excelled this year under some of the most challenging circumstances to consistently deliver the very best service to our customers," said Ed Rietman, Principal, Idealease of West Michigan. "We dedicate our 2020 ONE Idealease award to their daily contributions to the operational efficiency of our customers. We also celebrate Justin Diekevers for earning the 2020 Idealease President's Club award. This award is the highest sales, service and management award given to lease and rental professionals by Idealease, Inc."
About Idealease of West Michigan / West Michigan International / K&R Truck Sales
West Michigan International / K&R Truck Sales is a full-service truck dealership in Western Michigan with locations in Holland, Grand Rapids, Kalamazoo, Lansing and Muskegon, MI. An authorized dealer for International Truck and Mitsubishi Fuso offering class 3-8 straight trucks and tractors with flexible financing solutions. They have more than 60 service bays and can service and maintain all makes of vehicles from quick lubes to complete power train and engine rebuilds. There are three body shops with paint booths, complete tractor and trailer alignment and frame straightening. The parts department carries an extensive inventory of all makes new and used parts. Full-service leasing, rentals and dedicated maintenance programs are offered through Idealease. Emergency break down, towing and wrecker service is available 24-hours a day and 7 days a week. Additional information is available at www.wmitrucks.com.
About Idealease, Inc.
Idealease is one of North America's largest full service truck transportation companies operating more than 45,000 vehicles supported by over 400 dealer-affiliated locations. Idealease offers full service leasing, rental, dedicated maintenance for customer-owned vehicles, and innovative fleet safety and compliance services.
Idealease has expert manufacturer-certified technicians, a vast parts inventory, and the latest diagnostic equipment to provide customers the highest level of vehicle uptime and operational efficiency. Idealease locations throughout in the U.S., Canada and Mexico are committed to the growth and success of their customers and actively support their local communities.
For more information, visit www.idealease.com.
Media contact: Micheal Toribio, 815-519-3300, mtoribio@wmitrucks.com
Web site: www.wmitrucks.com
The West Coast Chamber often takes photographs & video during our events for use in brochures and on the Web. 
By registering you agree that the Chamber may use any image of you that might appear in photographs or video taken at a Chamber event.