ITC Wins Nissan Aftersales Award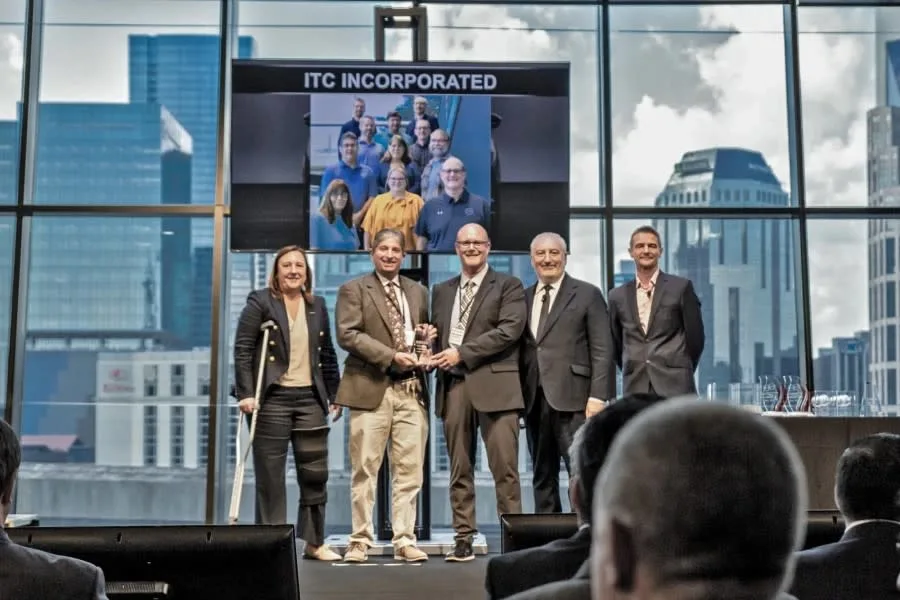 ITC is excited to announce our 2023 Aftersales Award from Nissan, honoring ITC's exceptional performance, resilience, and commitment as a supplier.
Each year, suppliers are recognized for excellence across five categories. ITC earned the Aftersales Award, which is presented to suppliers who have contributed to Nissan's aftersales success through key areas in performance and commercial achievement.
ITC President, Mike Camarota, and Automotive Business Manager, Mike Marzolf, attended Nissan's annual Regional Supplier Appreciation and Awards event to accept the award.
We're extremely proud of every team member who contributes to ITC's continued success with Nissan and across the Automotive industry.
The West Coast Chamber often takes photographs & video during our events for use in brochures and on the Web. 
By registering you agree that the Chamber may use any image of you that might appear in photographs or video taken at a Chamber event.