KinetaCare FREE Injury Screen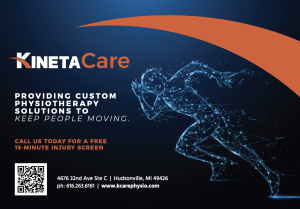 Come find out what KinetaCare can do to help you meet your movement health goals with our FREE Injury Screen. Schedule an appointment, submit your intake, and come in for a brief eval and recommendation for your care. It's the most efficient way to find out how our cash-pay-practice model can be of benefit to you.
Images
The West Coast Chamber often takes photographs & video during our events for use in brochures and on the Web. 
By registering you agree that the Chamber may use any image of you that might appear in photographs or video taken at a Chamber event.