Lake Michigan Credit Union Announces 2021-2022 Hutt Scholarship Essay Contest Winners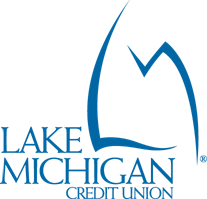 Lake Michigan Credit Union Announces 2021-22 Hutt Scholarship Essay Contest Winners
Grand Rapids, MI. (May 5, 2022) – Lake Michigan Credit Union ("LMCU") is pleased to announce the 20 winners of this year's Lloyd F. Hutt Scholarship essay contest.
Established in 1990, the annual Lloyd F. Hutt Scholarship essay contest provides 20 local high school seniors each with a $2,000 college scholarship. This scholarship program honors the legacy of LMCU founder, Lloyd F. Hutt, and his lifelong commitment to education and community involvement.
This year's essay topic was:
"Tell us about you today, and what we can expect to see in the you of tomorrow."
Applicants were required to write an original 750-1,500-word essay exploring the topic. Essays were evaluated blindly by a panel of independent judges, with the greatest emphasis placed on passion for the topic, creativity, clarity, and originality.
Since 1990, the Lloyd F. Hutt Scholarship has provided over $500,000 in scholarship dollars to 292 local high school seniors. This year, a record 1,440 students entered their essays.
The 20 recipients include:
Julia Burgess, Salem High School
Katie Carothers, Brighton High School
Lauren Carpenter, Forest Hills Eastern High School
Ella DeGraw, Rochester Hills Stoney Creek High School
Brin DeVries, South Christian High School
Surya Gabrielle Dodia, Gulf Coast High School
Kendra Galloway, Otsego Hight School
Natalie Hilliker, Rockford High School
Justin Huyser, Caledonia High School
Austin Idziak, Forest Hills Northern High School
Elyse Johnson, Byron Center High School
Samantha Killmer, Portage Northern High School
Abigail Kloha, St. Johns High School
Aidan Elizabeth Locke, Jensen Beach High School
Sean Moore, Home Schooled
Colin Pearson, Caledonia High School
Ellery Joy Southland, Forest Hills Eastern High School
Brinley Struyk, Home Schooled
Yeabsira Vlasma, Spring Lake High School
Rebecca Wang, Pioneer High School
LMCU's Vice President of Community Relations, Matt Cook, congratulated this year's winners, saying, "We had more entries this year than ever before, so the judges really had their work cut out for them. The winning essays stood out to our judges for their passion and strong connection to the topic. On behalf of our judges and everyone at LMCU, we want to congratulate this year's recipients and thank everyone who submitted an essay for their drive and commitment to furthering their education."
Lake Michigan Credit Union was established in 1933 and is the largest credit union in Michigan. Employing a staff of over 1,550 and serving over 520,000 members, LMCU's assets exceed $11.8 billion, with a mortgage servicing portfolio of over $13.7 billion. LMCU has 66 convenient branch locations overall, including 19 in southwest Florida. LMCU members have access to over 55,000 Allpoint ATMs worldwide. LMCU provides a full range of financial services, from high interest-bearing checking accounts to personal loans, mortgages, investments, and commercial banking.
To find out more, visit LMCU.org.
The West Coast Chamber often takes photographs & video during our events for use in brochures and on the Web. 
By registering you agree that the Chamber may use any image of you that might appear in photographs or video taken at a Chamber event.