LAKESHORE HOME BUILDERS ASSOCIATION VISITS LOCAL ELEMENTARY SCHOOLS FOR READING MONTH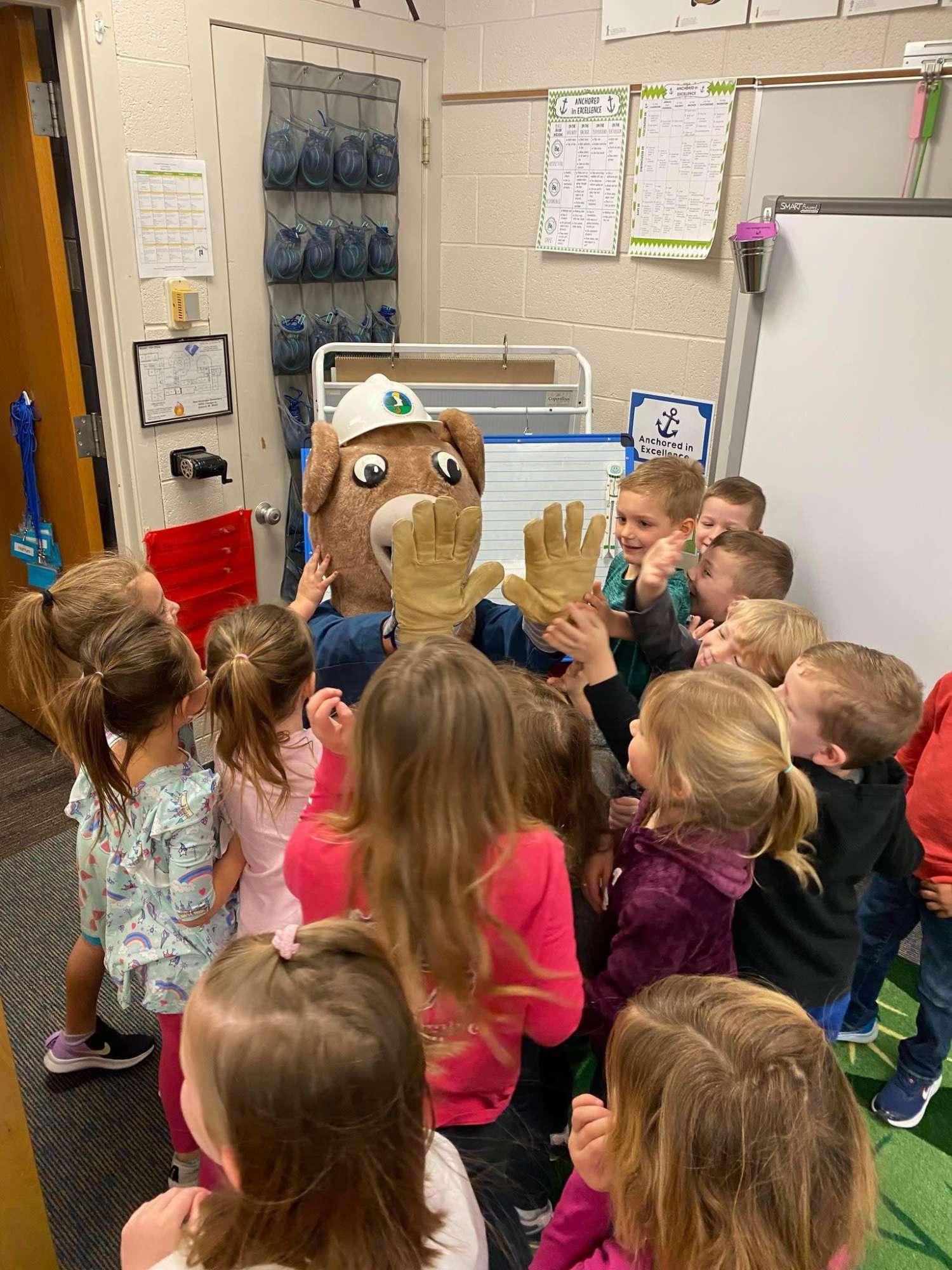 LAKESHORE HOME BUILDERS ASSOCIATION VISITS LOCAL ELEMENTARY SCHOOLS FOR
READING MONTH
From young 5s, kindergarten, and 1st grade, the Lakeshore HBA was enjoying the time shared by the teachers and their fun-filled classrooms. Billy the HBA Builder Bear visited seven classrooms in New Groningen Elementary (ZPS: Learning For Life) With plans to visit Grand Haven and West Ottawa later this week!
Lakeshore HBA CEO, Brittany Ryzenga, read the book, "Billy the Builder Bear Builds a House" to the students, teaching them about the process of building a home and the different skilled trades involved.
Billy and the HBA staff gifted the students with the book, along with an official "Builder Certificate".
HBA members asked students if they knew what insulation was, one 1st grader said, "I can Google it?" Also asked was "What do you want to be when you grow up" one responded with "a YouTuber!" It's funny what kids come up with! A morning of laughs, reading, and construction- that's a great start to the week.
Supporting the mission of Cultivating, Educating, and Recruiting the workforce of today and tomorrow. Our children are our future, and Billy the Builder Bear was a great way to invite them to learn about our trade in the construction industry!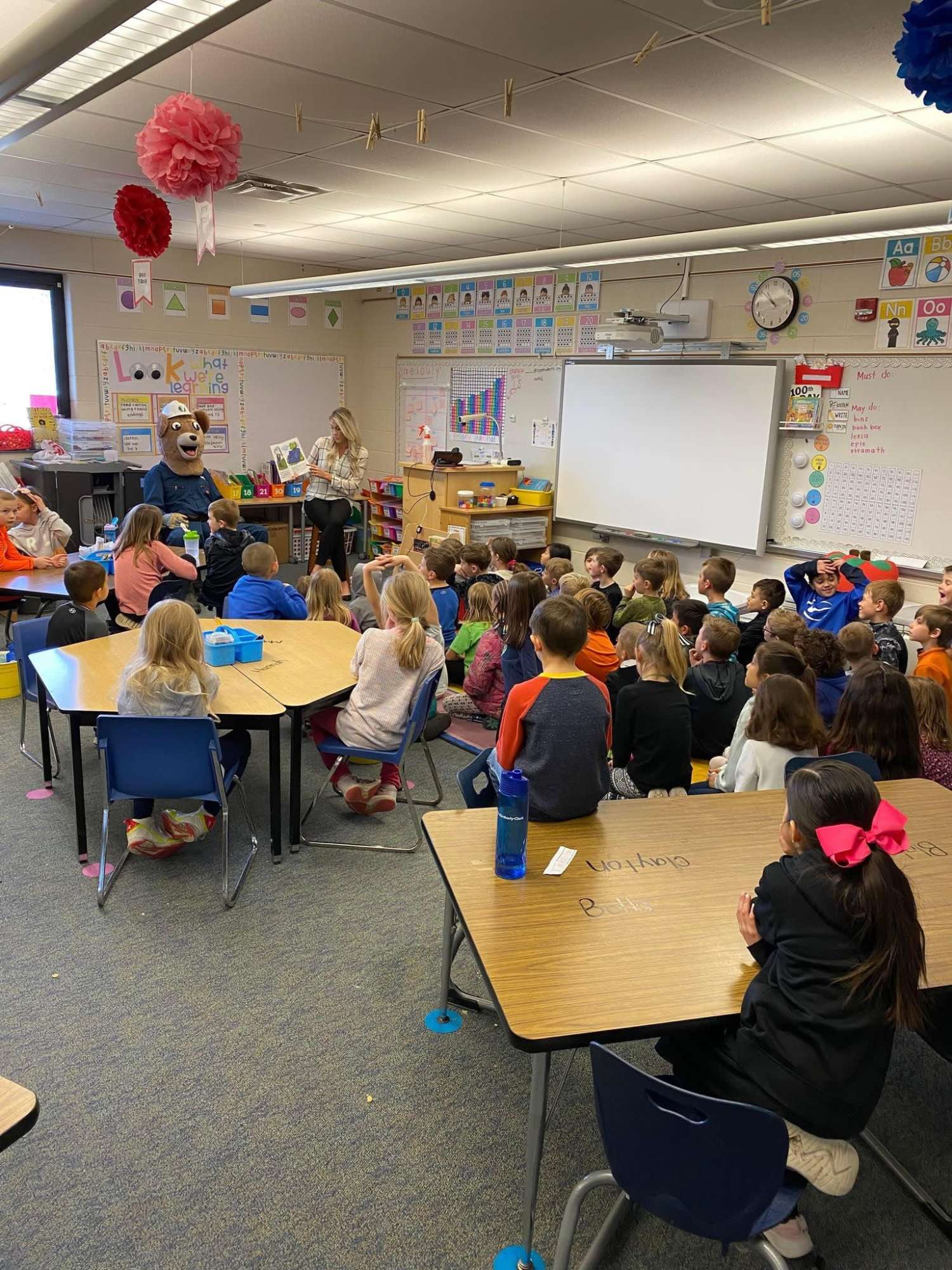 About the Lakeshore Home Builders Association
The Lakeshore Home Builders Association (HBA) was established in 1967 as a non-profit association representing the residential construction industry. Its mission is to foster an economic and social climate that stimulates the planning, construction, remodeling, and marketing of quality, attainable homes. The HBA services members through professional education and training development, communication of timely industry information, representation in legislative, regulatory and political action. The Lakeshore Home Builders Association is recognized and respected as the region's leading voice for the residential building industry and the value of homeownership.
Contact: Brittany Ryzenga, Chief Executive Officer
Tel. (616) 392-6233
The West Coast Chamber often takes photographs & video during our events for use in brochures and on the Web. 
By registering you agree that the Chamber may use any image of you that might appear in photographs or video taken at a Chamber event.