LMCU Celebrates Reading Month with LMCU's Reading Adventure Contest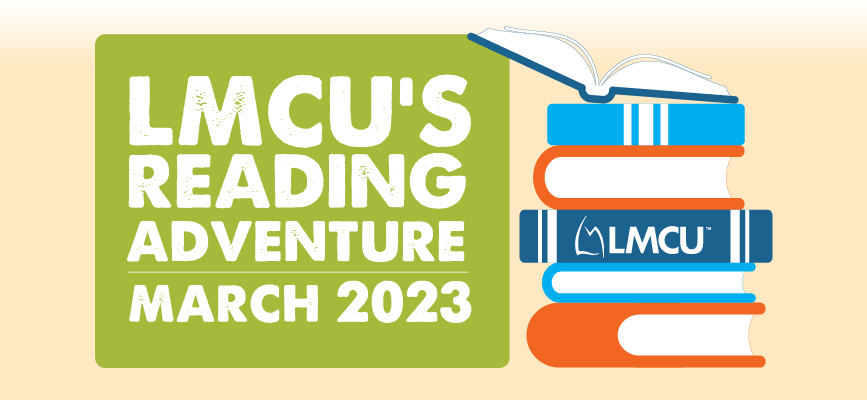 To celebrate National Reading Month, Lake Michigan Credit Union (LMCU) is challenging kids to participate in LMCU's Reading Adventure contest.
Children 12 and under who read at least five books between March 1 and March 31 will be entered into a contest to win $100. Plus, every child who completes LMCU's Reading Adventure will receive a bookmark and a sticker if their entry is dropped off at a local LMCU branch.
"Last year, there were over 2,850 entries total for LMCU's Reading Adventure, with 14,270 books read," LMCU Vice President of Community Relations, Matt Cook, said. "We anticipate beating that record this year as we continue to foster a love for books in the next generation of readers."
Who is eligible: LMCU's Reading Adventure is open to children 12 and under. LMCU membership is not required.
How to enter: Entry forms can be downloaded from LMCU.org/Contests or picked up at any LMCU branch. Entries can be submitted at LMCU.org/Contests or dropped off at a branch lobby or drive-thru. Winners will be drawn at random by April 14, 2023.
Deadline for entries: March 31, 2023
The West Coast Chamber often takes photographs & video during our events for use in brochures and on the Web. 
By registering you agree that the Chamber may use any image of you that might appear in photographs or video taken at a Chamber event.