LMCU Hires Shain Showers as Commercial Lender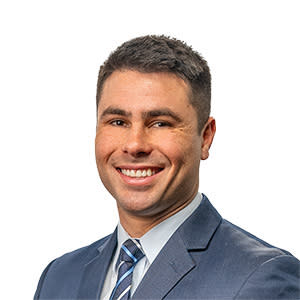 Lake Michigan Credit Union (LMCU) has hired Shain Showers as a commercial lender serving Grand Rapids and West Michigan businesses.
Showers graduated from the University of Evansville with a degree in business and began his commercial banking career in 2017. As an LMCU commercial lender, he will partner with businesses to provide them the financing they need to grow and succeed.
LMCU Senior Vice President of Commercial Lending, Dan McLean, is impressed with Shower's enthusiasm and expertise. "When you meet him, it's obvious Shain is a very genuine person," McLean said. "I have no doubt our members will benefit from the strong, lasting relationships Shain will build with them."
Showers was born and raised in West Michigan and chose LMCU because of the credit union's dedication to local businesses. "I am committed to offering innovative financial solutions that help businesses grow and create more jobs in West Michigan," Showers said.
Lake Michigan Credit Union, established in 1933, is the largest credit union in Michigan and 13th largest in the country. Employing a staff of over 1,600 and serving over 544,000 members, LMCU's assets exceed $11.3 billion, with a mortgage servicing portfolio of over $14.3 billion. LMCU has 68 convenient branch locations overall, including 20 across Central and Southwest Florida. LMCU members have access to over 55,000 Allpoint ATMs worldwide. LMCU provides a full range of financial services, from high interest-bearing checking accounts to personal loans, mortgages, investments, and commercial banking.
To find out more, visit LMCU.org.
The West Coast Chamber often takes photographs & video during our events for use in brochures and on the Web. 
By registering you agree that the Chamber may use any image of you that might appear in photographs or video taken at a Chamber event.