New: Virtual Teen COVID-19 Coping Group
Virtual Teen COVID-19 Coping Group
Tuesdays 7:00 to 8:00 p.m. (Begins June 9th)
Is your teenager struggling during the COVID-19 stay-at-home order? During this time of increased isolation and stress, mental health struggles have become more widespread, especially in the adolescent population. Sign your teenager up for our new COVID coping group! During these group meetings, we will meet together to encourage one another and learn how to process during this difficult time. Led by Joy Lyle, who is a specialist in adolescents and has spent years working with youth in a wide variety of settings before becoming a mental health professional, this group will be a warm environment for teens to express what they are going through and receive comfort and hope.
Please contact Joy Lyle, LLPC at 513-494-4192 to sign up.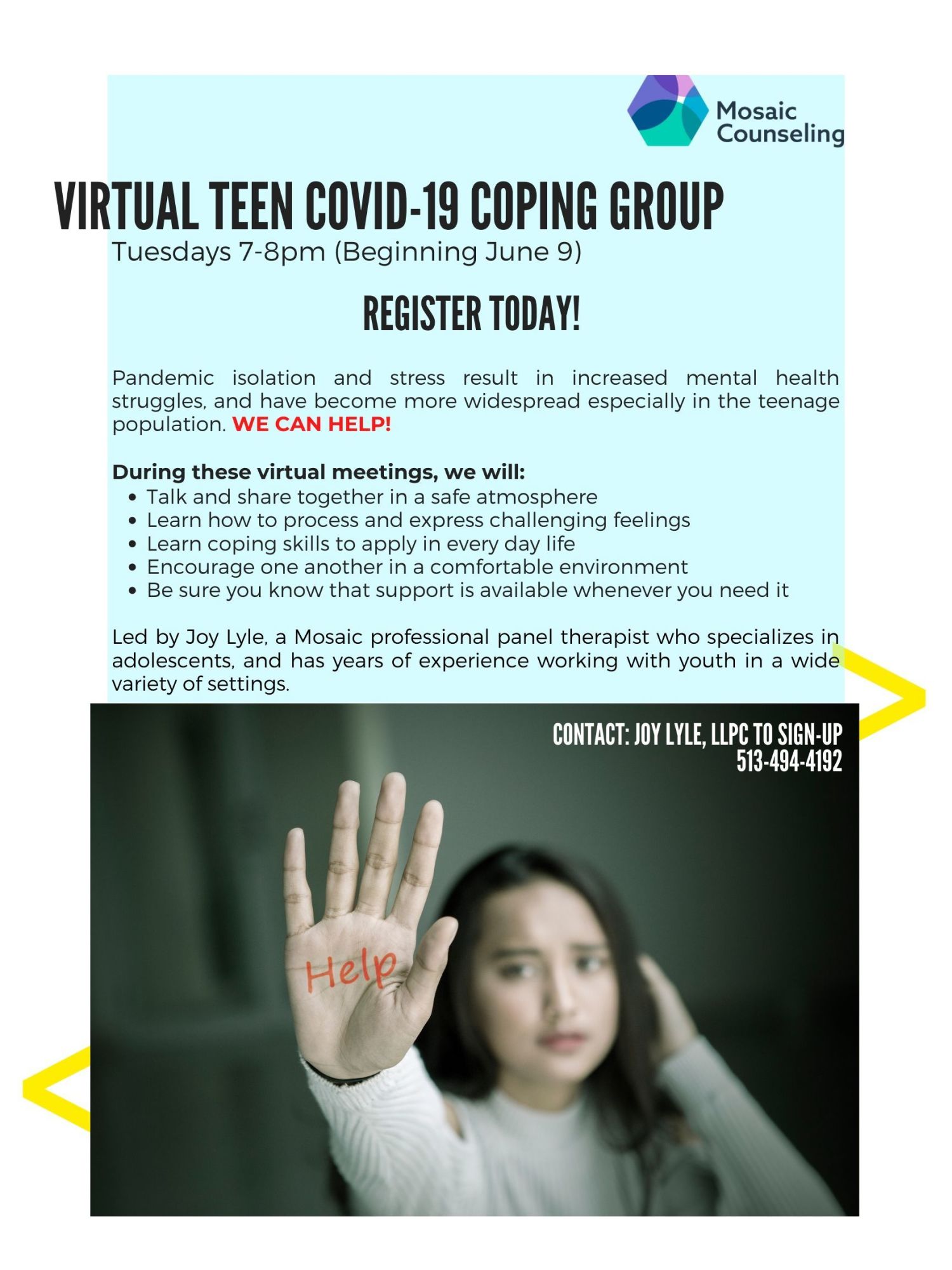 The West Coast Chamber often takes photographs & video during our events for use in brochures and on the Web. 
By registering you agree that the Chamber may use any image of you that might appear in photographs or video taken at a Chamber event.