New Website for Local Climbing Gym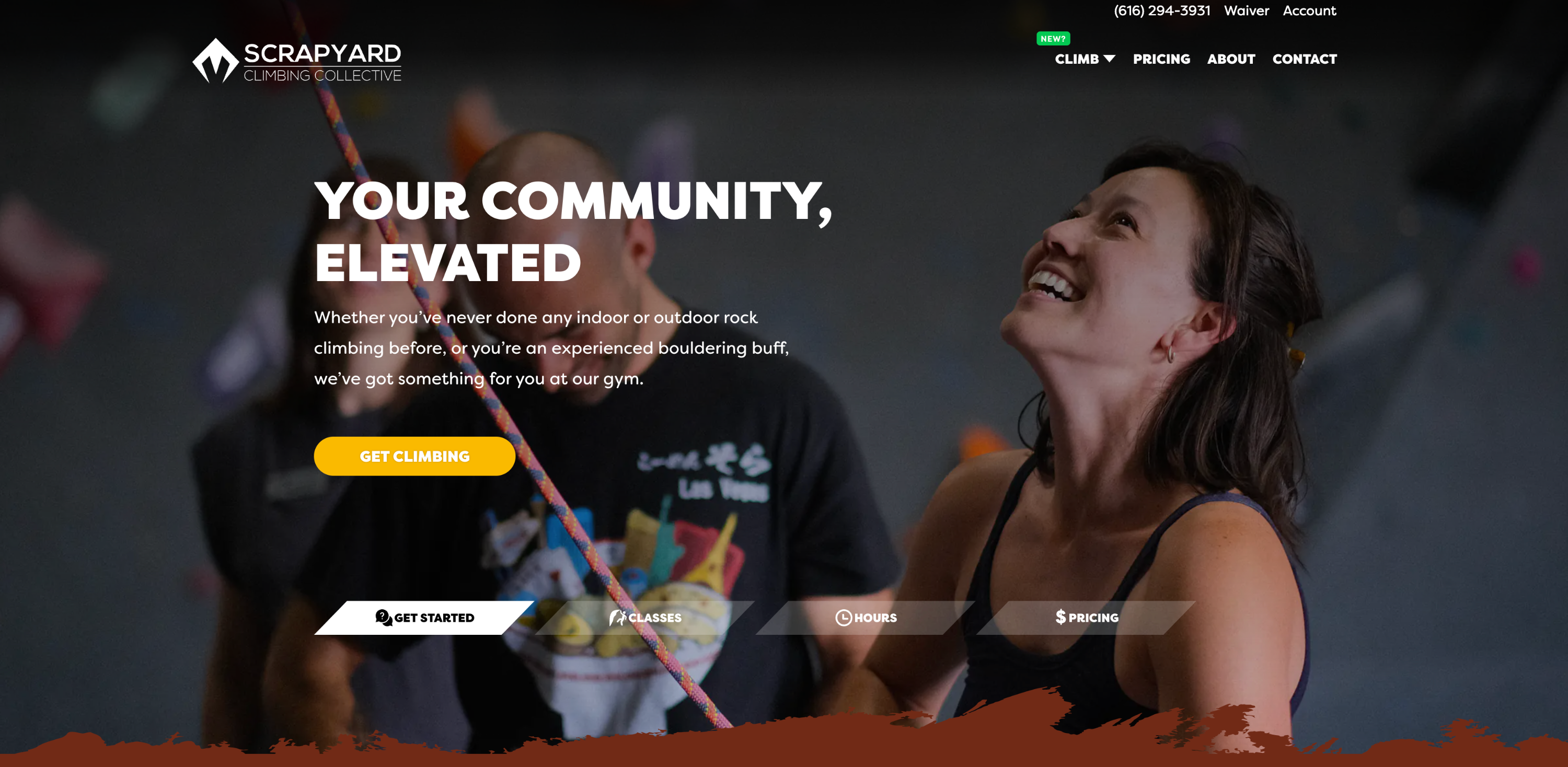 Yellow Lime has been working with Scrapyard behind the scenes for the last few months and we are thrilled to announce the launch of their new website, scrapyardclimbing.com. The new site is bold and ready to help you take on climbing. Scrapyard believes that climbing is for everyone and aims to make climbing as accessible as possible.
The site features a real-time climb counter, info for new climbers, and a brand new pricing page to give options from a single-day pass to a 1-month membership, all the way to an ongoing annual membership.
"I get really excited about seeing people reveal parts of themselves that they didn't know existed. That's why this means a lot to me. I get to watch people discover a power in themselves they didn't know they had." — Josh Bochniak, Owner
If you're looking for something fun to do in Holland with your pals or fam, you've got to give indoor rock climbing at Scrapyard a go.
The West Coast Chamber often takes photographs & video during our events for use in brochures and on the Web. 
By registering you agree that the Chamber may use any image of you that might appear in photographs or video taken at a Chamber event.