Peter Beukema Appointed to Gerald R. Ford International Airport Board
Gerald R. Ford International Airport Authority 5500 44th Street SE Grand Rapids, MI 49512-4055 ph 616.233.6000 fx 616.233.6025 flyford.org
FOR IMMEDIATE RELEASE
May 5, 2020
Contact: Tara Hernandez, Marketing & Communications Director
(616) 233-6053 | thernandez@grr.org
Peter Beukema Appointed to Gerald R. Ford International Airport Board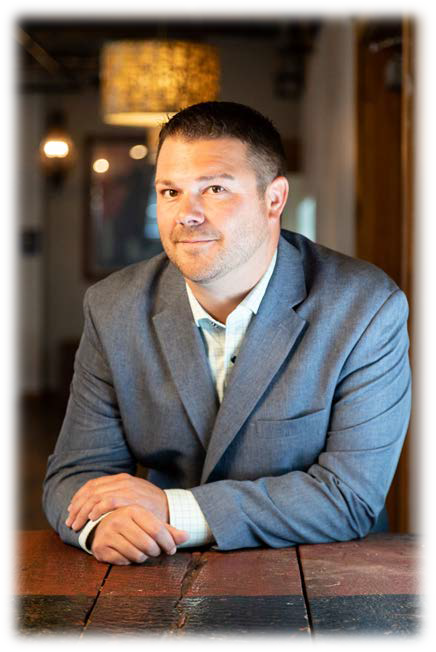 GRAND RAPIDS, Mich. – The Gerald R. Ford International Airport Authority (GFIAA) is pleased to announce the appointment of Peter Beukema to the Gerald R. Ford International Airport Board. The seven-member body, appointed by the Kent County Board of Commissioners, is responsible for general oversight of the Gerald R. Ford International Airport. The Airport Board includes two Kent County commissioners, four Kent County citizens, and one citizen from a county other than Kent (but within the West Michigan region). Each member serves a three-year term. Beukema will serve as a citizen member representing Ottawa County.
Beukema was selected from a pool of qualified candidates and fills a vacant term that expires December 2020. He will also serve on the Airport Board's Finance & Legislative Committee.
"Peter is a wonderful addition to our Airport Board," said Dan Koorndyk, Chairman of the Gerald R. Ford International Airport Board. "His experience in the hospitality industry and his knowledge of West
Gerald R. Ford International Airport Authority 5500 44th Street SE Grand Rapids, MI 49512-4055 ph 616.233.6000 fx 616.233.6025 flyford.org
Michigan is a great combination that will offer tremendous insight into our operations. We look forward to having Peter join us."
"I am thrilled to join the Gerald R. Ford International Airport Board," said Beukema. "The travel and tourism industry is in a unique place right now with COVID-19, but I am hoping I can offer my knowledge, skills, and experience to get us back to the record-breaking airport we were just a few weeks ago."
Beukema, a Michigan native, is the Visionary, Chief Executive Officer and partner for Suburban Inns, a family owned and operated hotel / restaurant management and development company, which was founded more than 40 years ago. He graduated from Northwood University.
He also serves on the Michigan Restaurant and Lodging Association (MRLA) Board of Directors and is Vice Chair of the Government Affairs and Political Action Committee. Nationally he has served on various committees and is a former board member of the IHG Owners Association, where he continues his passion for service as the Vice Chair of the IHG Rewards Committee. In October 2018, Peter was selected to be one of the 2018 Grand Rapids Business Journal "40 Under 40"; and in the fall of 2019, Peter was listed on the inaugural addition of the Grand Rapids 200 Powerful Business Leaders, by the Grand Rapids Business Journal.
###
The West Coast Chamber often takes photographs & video during our events for use in brochures and on the Web. 
By registering you agree that the Chamber may use any image of you that might appear in photographs or video taken at a Chamber event.