Public Restaurant Re-opening in Zeeland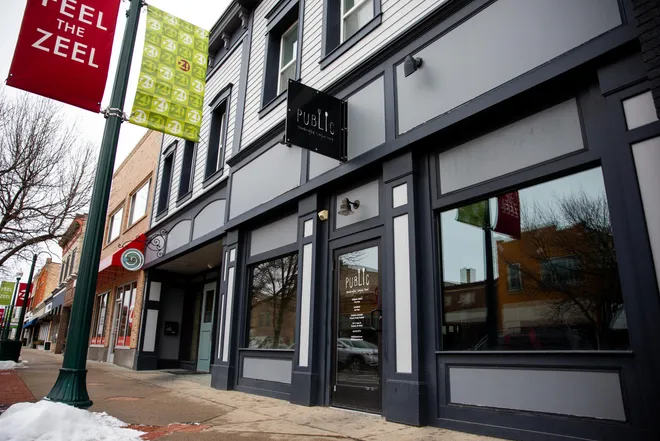 Lucas Grill long hoped it'd be possible to return Public Restaurant to downtown Zeeland. Now, that dream has become reality.
The restaurant closed its doors on Main Avenue in December 2021 after Moxy Dental, formerly Smedley Dental — which then owned the building at 131 and 133 E. Main Ave. — expressed an interest in expanding.
"Over the last 10 years, we have grown strong in a community we love, and that has inspired us in so many ways," the company wrote on social media at the time. "We could not feel more blessed to have served you for so long. But, this isn't the end. It's the start of a new chapter. We plan to continue building upon the solid foundation Public has laid out."
But now, with the announcement Monday, March 6, of a three-story mixed-use development and pedestrian passageway at 135 and 137 E. Main Ave. — giving Moxy space to expand elsewhere — Public will make its triumphant return.
"When Public closed, it was a very emotional, challenging time but basically from that first day, once it officially closed, my thought turned to how can we get this back open?" Grill told The Sentinel. "I started pounding the pavement and looked for ways to make it happen."
When he was approached about returning to his original location as part of the new development project, Grill said he couldn't have agreed any faster.
"I said absolutely, I would love to. I'm ecstatic, elated, pumped, whatever adjective you want to use."
Public was Grill's first restaurant — his baby, he says — leading to the eventual opening of Seventy-Six in downtown Holland, the creation of 1983 Restaurants, and the addition of Poquito and Obstacle No. 1 on Eighth Street.
Grill opened Public when he was just 28 years old. As he looks back, he says, there are definitely decisions he would've made differently — and now, he'll get the chance.
"I felt that I couldn't mess with those things once customers had grown to love them," Grill said. "(The new) Public will be the same people love, but I get to tweak and massage everything the way I want based on my years of experience."
The West Coast Chamber often takes photographs & video during our events for use in brochures and on the Web. 
By registering you agree that the Chamber may use any image of you that might appear in photographs or video taken at a Chamber event.