REPORT SHOWS POSITIVE ECONOMIC TRENDS AS BUSINESSES RETURN TO WORK

Contact:
Haley Abbas Marketing Coordinator
Haley.Abbas@lakeshoreadvantage.com
REPORT SHOWS POSITIVE ECONOMIC TRENDS AS BUSINESSES RETURN TO WORK
Increased operating capacity and high supply chain confidence demonstrates forward motion
6/11/2020 // ZEELAND, MICH – Lakeshore Advantage released a report today demonstrating positive economic trends as companies return to work, with 220 employer responses in the manufacturing, agriculture, wholesale and professional/scientific industries. Lakeshore Advantage polled Allegan and Ottawa county primary employers four times in the last seven weeks to gauge business' immediate needs as they return to work to quantify the impact of COVID-19 and to track economic progress.
Michigan manufacturing opened May 11, and for the two polling periods following, all respondents were open for business. The number of respondents operating at half capacity or better has increased from 49% to 72% over the seven week polling period. In the most recent week, while 72% of respondents report operating at half capacity or better, 46% of those respondents are operating at 80% capacity or better.
"We implemented many different work safety practices and have been able to bring back 100% of our workforce," said Ross VandeWege, president of Techno-Coat, a powder coating company. "Demand has returned to around 85% of pre-COVID-19 volumes. Overall, we feel really good about being able to keep our employees safe while meeting the needs of our customers."
While nearly all respondents reported weekly revenue decreases due to COVID-19, the number of respondents reporting a weekly revenue decrease greater than 50% trended downward from 63% to 42% over the seven-week period. Supply chain confidence is high, with a majority of respondents either extremely or very confident that their suppliers will be able to deliver critical Lakeshore Advantage // West Michigan's Business Advantage
components, products and services.
Using data from the quick polls, Lakeshore Advantage has been able to see real time what is needed by employers and act on those needs.
"The quick polls helped us pivot our strategy to provide immediate support to our region." said Jennifer Owens, president, Lakeshore Advantage. "Our team was able to identify the crucial needs of employers and connect them with the right tools and resources."
The Lakeshore Advantage team will continue to work closely with employers to understand their needs as the economy reopens and their operating capacity increases. To view the full business impact report, visit https://www.lakeshoreadvantage.com/our-region/data?viewmode=0.
About Lakeshore Advantage
Lakeshore Advantage is a non-profit local economic development organization started in 2003 by forward-focused business and community leaders to ensure current and future generations want to live and work in our vibrant economy. Lakeshore Advantage assists primary employers, from startups to large world-class corporations, in West Michigan's Allegan and Ottawa counties.
In 2019, Lakeshore Advantage supported 21 business growth projects, resulting in $127 million in private investment and 1,000 new jobs. More at www.lakeshoreadvantage.com.
###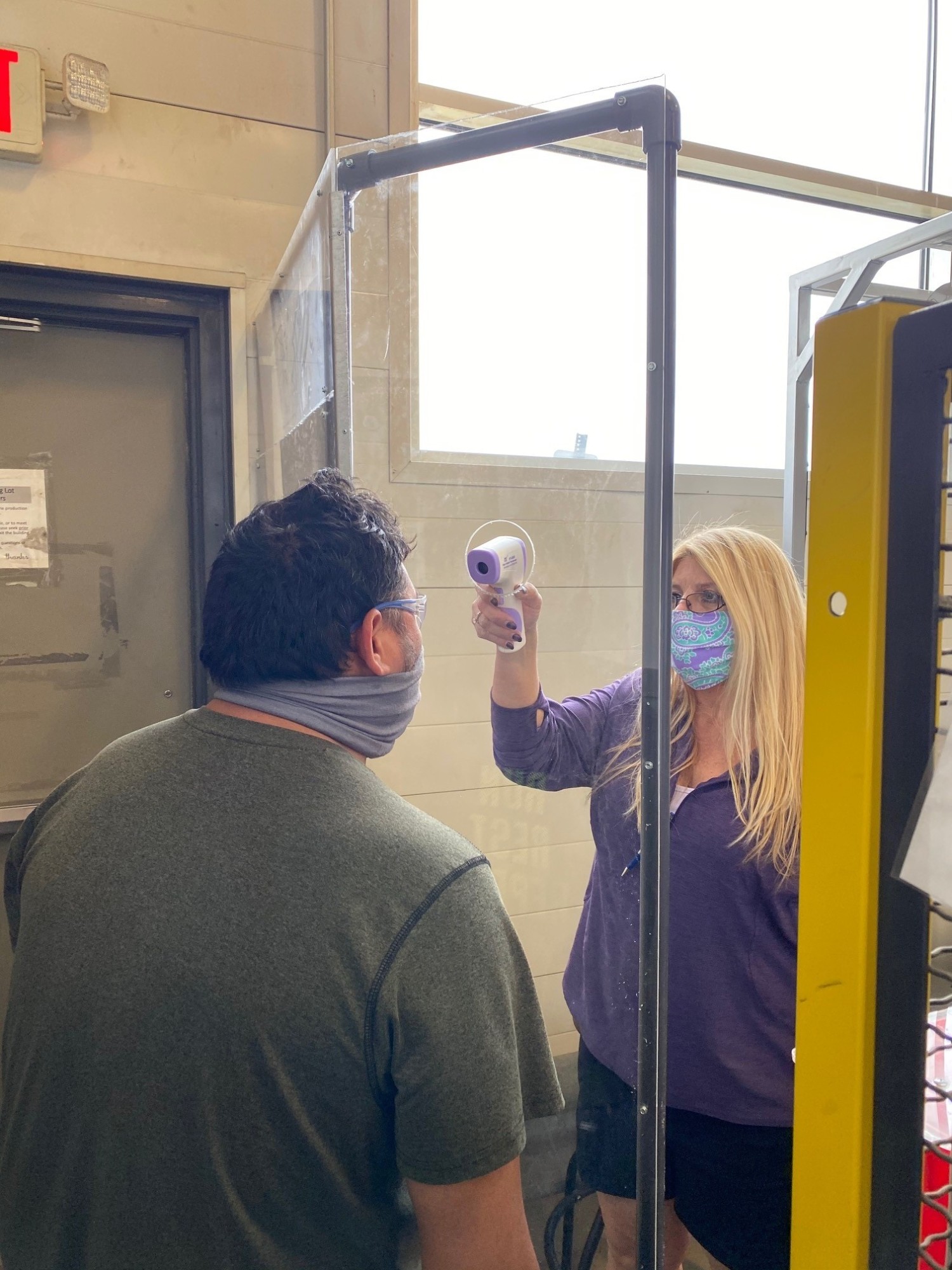 The West Coast Chamber often takes photographs & video during our events for use in brochures and on the Web. 
By registering you agree that the Chamber may use any image of you that might appear in photographs or video taken at a Chamber event.