ReThink West Michigan
Virtual recruiting event for boomerangs on Thanksgiving eve
Help Spread the Word!
Everyone knows someone they'd like to see move back to Michigan. Help spread the word about Back To Michigan, an event series designed to help people interested in exploring what relocation to Michigan could look like. Eight virtual career fairs are happening November 17-24, with each one focusing on a different region of Michigan. Job seekers can talk 1-on-1 with recruiters from hiring companies. Community ambassadors will be on hand to answer questions about the area. When was the last time you asked someone to come back to Michigan? www.backtomichigan.com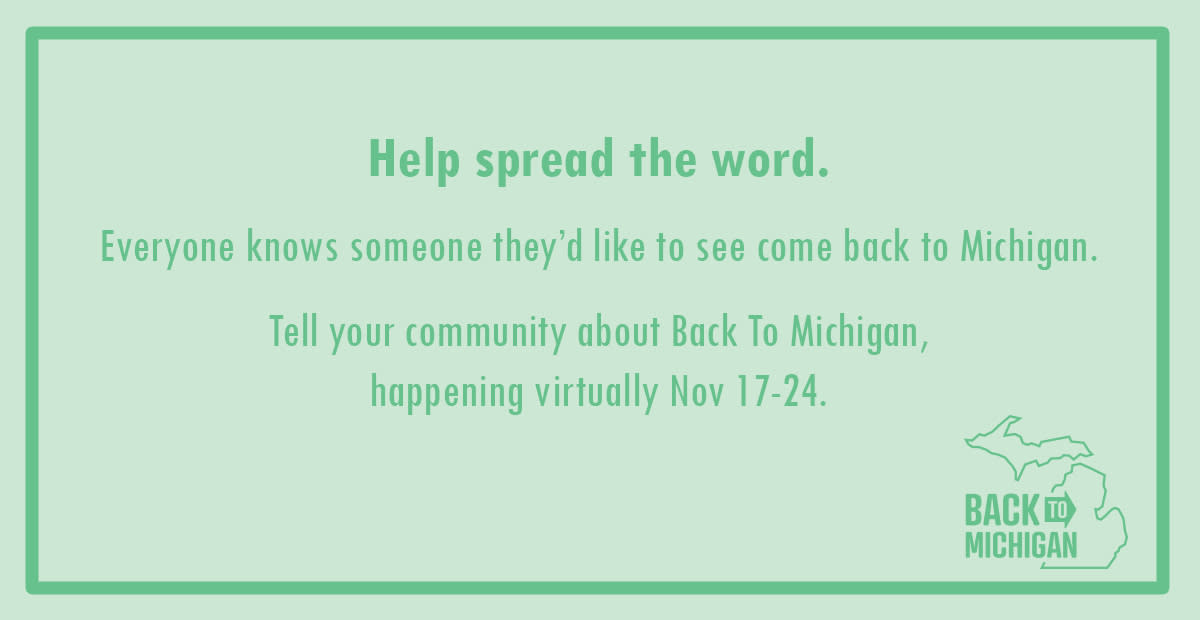 The West Coast Chamber often takes photographs & video during our events for use in brochures and on the Web. 
By registering you agree that the Chamber may use any image of you that might appear in photographs or video taken at a Chamber event.