Steak Takeover at RedRock Grille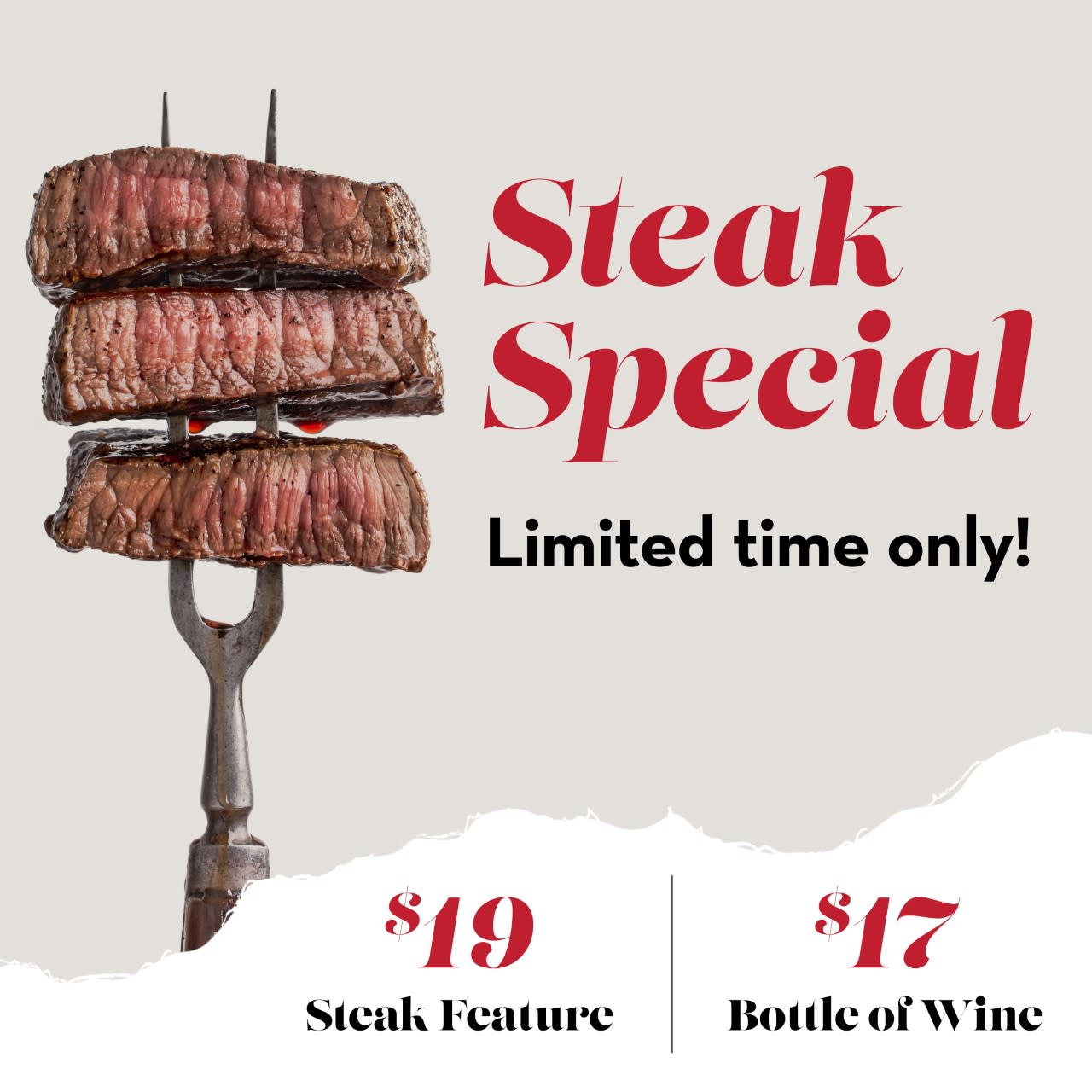 We are bringing in the new year with STEAK! Join us from 1/2–2/9 for our annual STEAK TAKEOVER! We will be offering a 10-oz. NY strip with loaded mashed potatoes & chef's vegetable for $19 & select bottles of wine for $17.
The West Coast Chamber often takes photographs & video during our events for use in brochures and on the Web. 
By registering you agree that the Chamber may use any image of you that might appear in photographs or video taken at a Chamber event.