The Lady in the Window: Lenore De Pree
The Holland Arts Council is excited to announce a collaboration with our "Lady in the Window", Lenore De Pree, and her featured exhibit, The Joy of Life. The Joy of Life will be on display in the Padnos Gallery until July 10th. A Meet and Greet with Lenore will be held Thursday, June 3rd from 5:30-7:30 pm at the Holland Arts Council.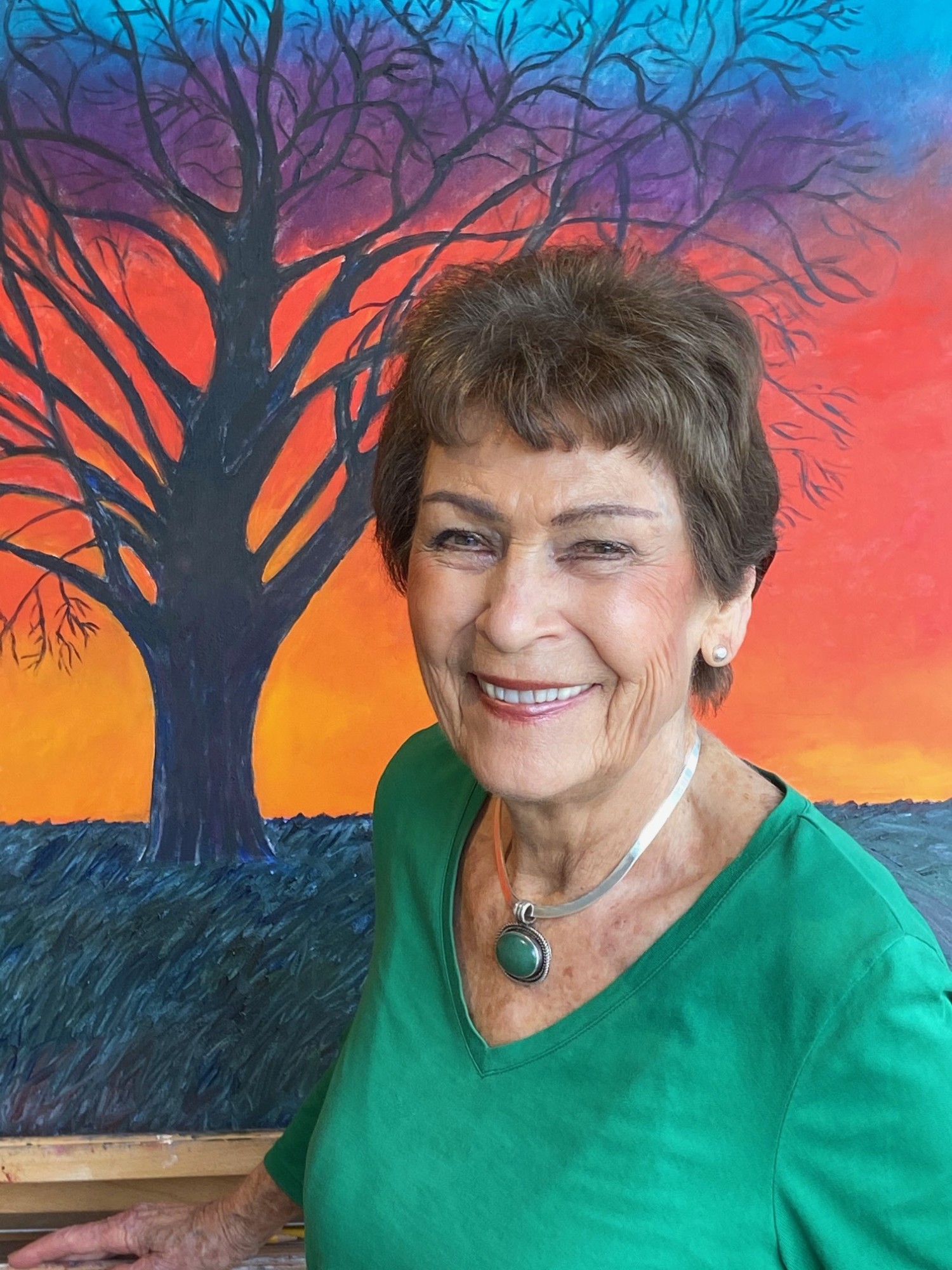 Lenore De Pree was born in Chicago Ill. where her Dutch immigrant grandfather studied at the Art Institute of Chicago. Although her grandfather passed away long before she was born, Lenore was inspired by the stories her grandmother told about him.
Her parents moved to the Appalachian Mountains of Kentucky when she was two and started a home for homeless children when she was six. Almost lost in a crowd of eventually ninety children, Lenore held on to her own private identity - she would be an artist. When she was twelve, her grandmother gave her a set of oil paints and she began to paint. She painted pictures of the other children and even tried to teach those who were interested.
Lenore left home when she was twenty-one and married Gordon De Pree. Together with their four children, they lived a life of adventure. Twenty years in Hong Kong and ten years in Saudi Arabia opened her eyes to a whole new world of art. The brilliant colors of China (where people get married in red) and the stylized designs of the Middle East broadened her view of what was possible on a canvas.
Wherever the De Prees lived, Lenore searched for what was unique about that place and painted it as public art. In Saudi Arabia, she did three paintings of traditional Saudi life and the member of the royal family bought them for a cultural museum in Riyadh. In Raleigh North Carolina, she painted the historic Capitol building and it still hangs there in the rotunda. In the North Carolina mountains, she painted the harvesting of Christmas trees and a major Christmas tree company bought it for their showroom. Her murals of mountain musicians and field workers hang in the Ashe County courthouse and a twelve-foot altarpiece in the Presbyterian Church depicts the twenty-four children of the church as the angels on Jacob's ladder.
In 2014 when the De Prees moved to Holland, Michigan, what was more likely to be painted than Eighth Street, with its architecture and stately trees? Lenore painted ten pieces to capture it and they hang in the Holland Visitors Bureau for all to enjoy. Ten days after the De Prees came to Holland, Lenore was invited to become an artist in residence at the Arts Council. After seven years, she has become "the lady in the window".
If you can't make it to the Meet & Greets, make a reservation to see the exhibitions for yourself during a private gallery viewing by calling 616-396-3278 or emailing helpdesk@hollandarts.org. The Arts Council also has Open Gallery Hours from 10:30 am- 12:30 pm Tuesdays, 10:30-12:30 pm & 6-7:30 pm every Thursday, and 10 am- 2 pm all Saturdays in May. Gallery hours are subject to change. Please check the website regularly! The show can also be seen online by visiting: www.hollandarts.org.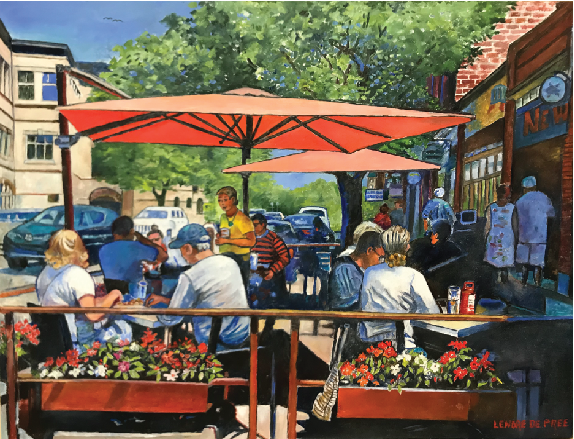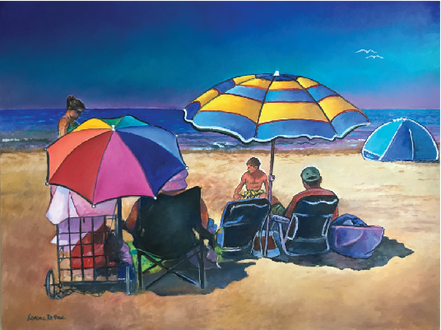 The Arts Council is sponsored in part by The Michigan Council for Arts and Cultural Affairs and The National Endowment for The Arts. Support is largely provided by private donations, local underwriters, art sales, and educational outreach programming.
Follow us on Instagram and Facebook to stay up to date on exciting opportunities. Call 616-396-3278 to register for a class or schedule a gallery tour.
The West Coast Chamber often takes photographs & video during our events for use in brochures and on the Web. 
By registering you agree that the Chamber may use any image of you that might appear in photographs or video taken at a Chamber event.