Zeeland Rotary Club gifts hand sanitizing stations to City
Zeeland Rotary Club gifts hand sanitizing stations to City
The Rotary Club of Zeeland Michigan has presented the City of Zeeland with two custom designed, outdoor hand sanitizing stations. The local club offered this gift as a public health initiative and a way to show their support of the community. The sanitizing stations are extremely relevant during this time of combating the Covid-19 virus, but the value of the stations will also be realized for years to come, as interest in improved hygiene is here to stay.
The Rotary Club worked with the City's Shopping Area Redevelopment Board to design and select placement for the new stations. Currently, the stations are located at high-traffic locations along the sidewalks of Main Street, in the center block of downtown between Elm and Church Streets. However, the stations are portable and can be moved, as needed to accommodate demand or special events. The Rotary Club provided the gift of the stations and initial supply of sanitizer. The City will maintain the stations and will take responsibility for refill supplies.
The City of Zeeland is grateful for the generosity of the Zeeland Rotary Club. "It is a privilege when local service organizations, such as Rotary approach the City with partnership ideas. Together we can accomplish so much more. These sanitizing stations will be a great addition to downtown Zeeland and the timing couldn't be more perfect as more and more people are returning to their regular routines and visiting downtown" said City Marketing Director, Abby deRoo.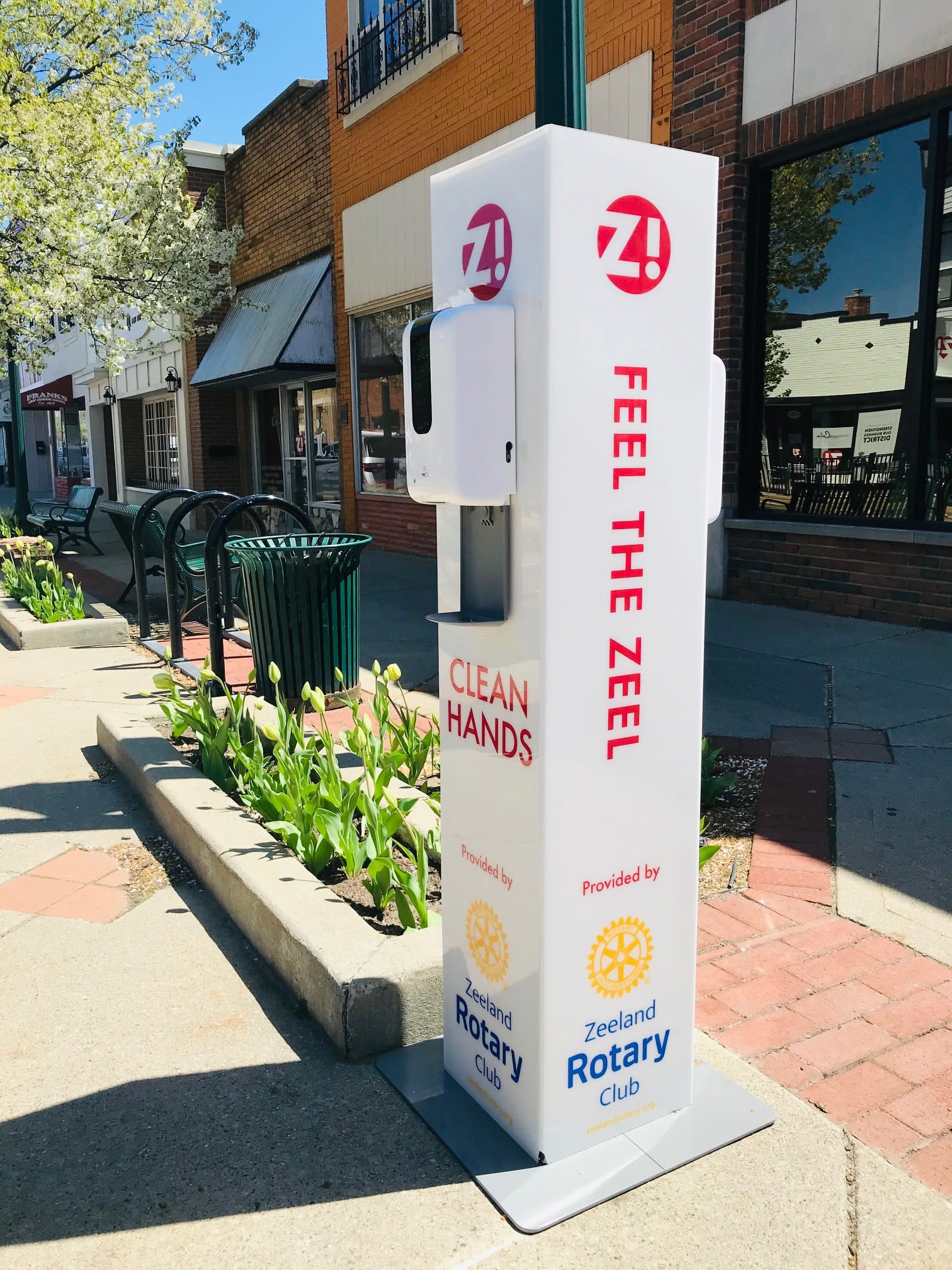 The West Coast Chamber often takes photographs & video during our events for use in brochures and on the Web. 
By registering you agree that the Chamber may use any image of you that might appear in photographs or video taken at a Chamber event.