Employment Law Update with Miller Johnson 2021
Thursday, February 11, 2021 (9:00 AM - 11:00 AM) (EST)
Description
Employment Law Update with Miller Johnson
Join the West Coast Chamber and Lakeshore Human Resource Management Association for this annual program featuring employment law updates from attorneys at Miller Johnson.
Topics to Include:
Wellness Programming
Presented by Tripp VanderWal
The Equal Opportunity Employment Commission (EEOC) is at it again. The EEOC recently reissued proposed regulations applicable to permissible employer-sponsored wellness programs under the Americans with Disabilities Act (ADA) and the Genetic Information Nondiscrimination Act (GNA). The good news is: these regulations more closely align the wellness program rules with those that apply under the Health Insurance Portability and Accountability Act (HIPPA) and the Affordable Care Act (ACA). Tripp VanderWal will give an overview of these new proposed regulations and try to answer that nagging question: are these regulations - unlike the EEOC's previous attempt - to stay around?
COVID-19 Update
Presented by Sandy Andre
Sandy will give a COVID-19 Regulatory Update, focusing on where we currently stand at the State (MDHSS, MIOSHA, local public health orders, and legislative action) and the federal level (FFCRA- went away, right?) as well as identify hot topics that extend beyond the COVID-19 pandemic like vaccines and remote work.
Employment Law Changes Forecast for the Biden Administration
Presented by Kelley Stoppels
A new administration means changes on the horizon. As history tells us, when there is a swing between political parties, those changes may be dramatic. We'll highlight some of those anticipated legal changes under the Biden administration that may impact employers. Some topics include changes and areas to watch under the EEOC, NLRA, and FLSA.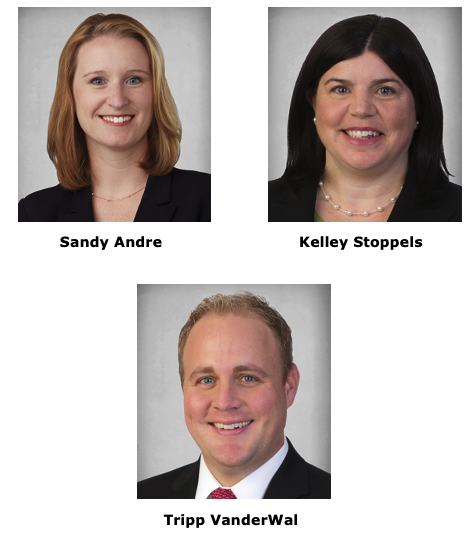 Pricing
No charge for Chamber / LHRMA members
SHRM and HRCI Credits will be available for this program.
Thursday, February 11, 2021 (9:00 AM - 11:00 AM) (EST)
Categories
Leading Edge Educational Workshop
Business Builder
The West Coast Chamber often takes photographs & video during our events for use in brochures and on the Web. 
By registering you agree that the Chamber may use any image of you that might appear in photographs or video taken at a Chamber event.