Ford International Airport Welcomes New Southwest Airlines Service to Nashville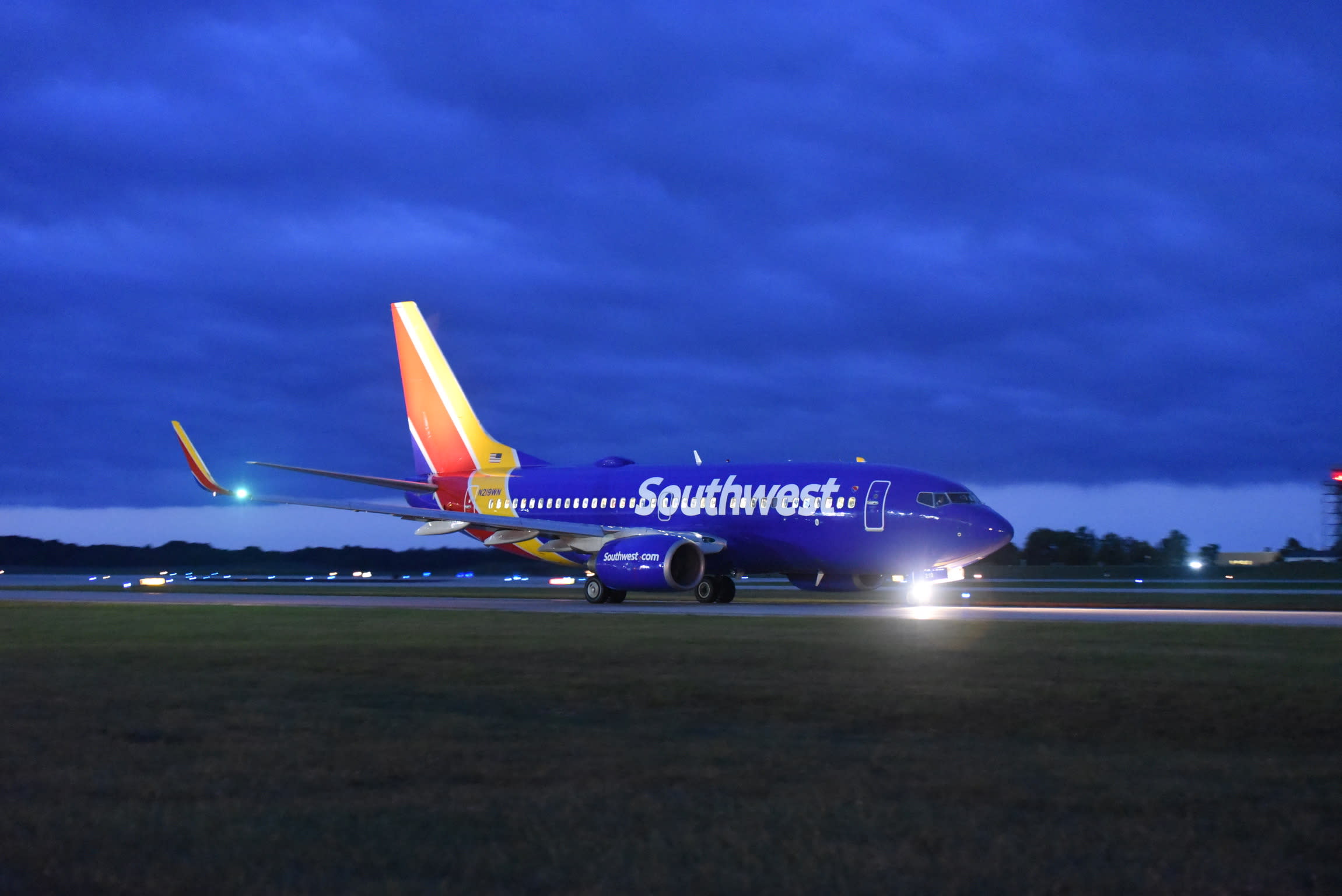 Starting June 2024, Gerald R. Ford International Airport will increase its connectivity to the Southeast with additional service to Nashville International Airport (BNA) on Southwest Airlines.
"We are delighted to have Southwest Airlines expand their network with the addition of a seventh destination," said Tory Richardson, president and CEO of the Gerald R. Ford International Airport Authority. "This service will further connect our business and leisure passengers to a major destination. We are grateful to our partners at Southwest for helping deliver convenient and exceptional travel experiences to our community."
This new seasonal service – which is currently served by one other carrier at Ford International Airport – is scheduled to operate on the carrier's 143-seat Boeing 737-700, offering nonstop flights on Saturday and Sunday. Tickets are now on sale at Southwest.com.
"We continue to optimize our schedule and respond to changing travel trends," said Brook Sorem, vice president network planning at Southwest Airlines. "We look forward to providing this service between two strong leisure markets."
Southwest is the United States' largest domestic airline and is preparing to open its Nashville flight crew base in 2024, creating the 12th crew base in the Southwest system.
Southwest has served the Ford International Airport since 2013. View its current nonstop destinations and more at FlyFord.org.
About the Gerald R. Ford International Airport
The Gerald R. Ford International Airport is the second busiest airport in Michigan, serving business and leisure travelers with nonstop and connecting flights on seven airlines. The Ford International Airport is managed and operated by the Gerald R. Ford International Airport Authority. For more information, visit www.flyford.org or follow the airport on Facebook, Twitter, LinkedIn and Instagram @FlyGRFord.
The West Coast Chamber often takes photographs & video during our events for use in brochures and on the Web. 
By registering you agree that the Chamber may use any image of you that might appear in photographs or video taken at a Chamber event.