LMCU Announces Nathan Shepard as SBA Lender
LMCU Announces Nathan Shepard as SBA Lender
Grand Rapids, MI. (July 11, 2023) – Lake Michigan Credit Union (LMCU) is pleased to announce Nathan Shepard as a new SBA Lender serving Tampa and the greater Tampa Bay area.
Shepard began his career with Pilot Bank in 2017, which merged with LMCU in 2022. He started as an Aircraft Underwriter before transitioning to a Commercial Underwriter and then to an SBA Underwriter. Now, as an SBA Lender, Shepard will work with local small business owners to help them find success and grow their businesses.
Javier Jorge, LMCU's SBA Director, believes that Shepard is an excellent fit for the SBA lender role. "I've worked with Nathan for years and am excited to see him excel," Jorge said. "He has always been a problem-solver and a champion for the entrepreneurs we assist, and I look forward to the impact he will make for our members."
Shepard appreciates the relationship-focused approach of LMCU and his new position, stating, "I believe that the best way to grow your business is through relationships. At LMCU, relationships matter. Whether it is with employees, members, or the community, we go the extra mile to build the strongest relationships possible. Knowing that LMCU supports me in establishing meaningful and lasting relationships with the businesses I work with is a significant motivator and helps me provide the best service possible."
To contact Nathan Shepard, please call (813) 922-7518, email Nathan.Shepard@LMCU.org, or visit the LMCU Upper Tampa Bay branch located at 12471 W Linebaugh Ave, Tampa, FL 3362.
Lake Michigan Credit Union, established in 1933, is the largest credit union in Michigan and 15th largest in the country. Employing a staff of over 1,600 and serving over 570,000 members, LMCU's assets exceed $12 billion, with a mortgage servicing portfolio of over $14.3 billion. LMCU has 68 convenient branch locations overall, including 20 across Central and Southwest Florida. LMCU members have access to over 55,000 Allpoint ATMs worldwide. LMCU provides a full range of financial services, from high interest-bearing checking accounts to personal loans, mortgages, investments, and commercial banking.
To find out more, visit LMCU.org.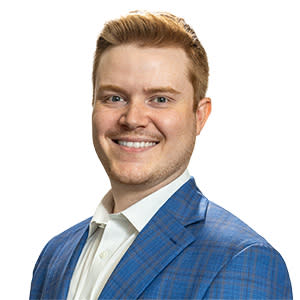 The West Coast Chamber often takes photographs & video during our events for use in brochures and on the Web. 
By registering you agree that the Chamber may use any image of you that might appear in photographs or video taken at a Chamber event.