LMCU's Band Together Campaign Is Raising Money for Kids' Care Programs
LMCU's Band Together Campaign Is Raising Money for Kids' Care Programs
Grand Rapids, MI. (July 20, 2023) –Lake Michigan Credit Union (LMCU) is pleased to announce the return of its annual Band Together campaign. Throughout the month of August, LMCU staff, members, and their communities are raising donations to help support pediatric and kids' care programs at 17 hospitals across Michigan and Florida. These programs provide life-saving procedures and support patients and families.
Between August 1-31, anyone can donate to Band Together 2023 at any LMCU branch or online at LMCU.org/BandTogether. Donations are also accepted through the Children's Miracle Network at bit.ly/BandTogether23.
The 2022 Band Together campaign raised $50,000 for kids' care and Matt Cook, LMCU Vice President of Community Relations, is confident this year's campaign can make an even greater impact. "Through programs like Band Together, LMCU has established strong partnerships with the hospitals in each of the regions we serve," said Cook. "We are deeply grateful for the exceptional care our hospitals provide to the children in our communities and for the generosity of those who donate to this meaningful cause each year."
Funds raised through the Band Together campaign will benefit pediatric and kids' care programs such as the Helen DeVos Children's Hospital Child Life Services and the C.S. Mott Children's Hospital Child and Family Life programs. LMCU will match the first $15,000 raised through members' donations.
Hospitals receiving donations:
Michigan
1. Helen DeVos Children's Hospital (W Michigan)
2. Trinity Health Saint Mary's (W Michigan)
3. Trinity Health Muskegon Hospital (Muskegon)
4. University of Michigan Health-West Hospital (W Michigan)
5. Cherry Health (Michigan)
6. Mary Free Bed Kids (W Michigan)
7. Holland Hospital (Holland)
8. Ascension Borgess Hospital (Kalamazoo)
9. Bronson Children's Hospital (Kalamazoo)
10. Covenant HealthCare (Saginaw)
11. Beaumont Children's Hospital (SE Michigan)
12. University of Michigan Health - C.S. Mott Children's Hospital (Ann Arbor)
13. Ascension Providence Rochester Hospital (Rochester)
14. Munson Medical Center (Traverse City)

Florida
1. Golisano Children's Hospital (SW Florida)
2. Johns Hopkins All Children's Hospital (St. Petersburg)
3. St. Joseph Children's Hospital Foundation (Tampa)
Starting August 1, you can donate at LMCU.org/BandTogether or in person at any of the 68 LMCU Michigan and Florida branches.
Lake Michigan Credit Union, established in 1933, is the largest credit union in Michigan and 15th largest in the country. Employing a staff of over 1,600 and serving over 560,000 members, LMCU's assets exceed $12 billion, with a mortgage servicing portfolio of over $14.3 billion. LMCU has 68 convenient branch locations overall, including 20 across Central and Southwest Florida. LMCU members have access to over 55,000 Allpoint ATMs worldwide. LMCU provides a full range of financial services, from high interest-bearing checking accounts to personal loans, mortgages, investments, and commercial banking.
To find out more, visit LMCU.org.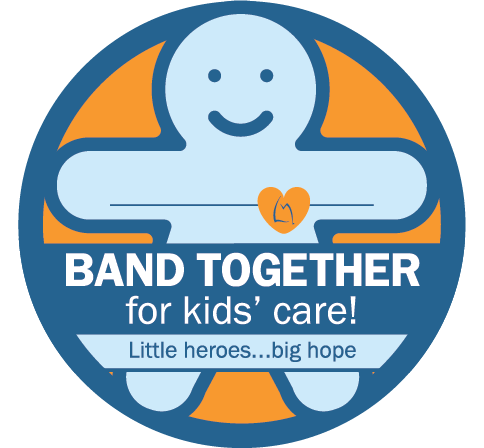 The West Coast Chamber often takes photographs & video during our events for use in brochures and on the Web. 
By registering you agree that the Chamber may use any image of you that might appear in photographs or video taken at a Chamber event.