New welcome center in Zeeland officially open to the public
Article By: The Holland Sentinel
ZEELAND — A new resource to help the community and visitors learn about the city is now available in Zeeland.
A ribbon cutting ceremony was held Thursday, June 15, to celebrate the opening of the new Zeeland Welcome Center. The celebration included a sampling of Zeeland food and beverages along with products from local businesses.
The center is housed in the Dekker Huis Museum, a preserved home of early residents from 1876 that has been allowing people to connect with the history of Zeeland for 47 years.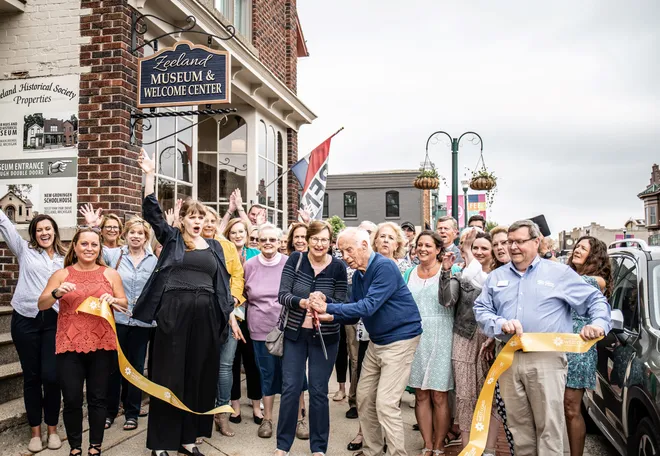 Along with its presence in the Dekker Huis Museum, the welcome center also is available online through a new website, zeelandmi.org. The website contains similar information to the in-person center and organizers believe the website is crucial to have along with a physical space.
Zeeland Welcome Center also offers self-guided walking or driving tours to allow tourists and residents to learn more about the history of what surrounds them. The tours and website are funded by a grant from the Macatawa Area Coordinating Council.
The idea for the creation of the Zeeland Welcome Center was to make a space where people can experience and understand Zeeland, whether they're from the community or just visiting. It aims to highlight local businesses, organizations, community groups and events for tourists and community members alike.
The West Coast Chamber often takes photographs & video during our events for use in brochures and on the Web. 
By registering you agree that the Chamber may use any image of you that might appear in photographs or video taken at a Chamber event.