Tulip Time Wins International Award
Tulip Time Wins International Award
HOLLAND, Mich. – [November 09, 2023], Tulip Time Festival, Inc. has been awarded the Flower Festival of the Year by The International Garden Tourism Conference.
On Thursday, November 02, 2023, Gwen Auwerda, Executive Director of Tulip Time was presented with the award at the International Garden Tourism Conference in Victoria, British Columbia.
Tulip Time is the first winner of this prestigious award, setting a high bar for future awardees.
"I am deeply honored to accept this award, which serves as a testament to the collective efforts, dedication, and unwavering commitment of a remarkable team," Auwerda said. "This recognition not only acknowledges our past achievements but also inspires us to continue pushing boundaries and striving for excellence. In the spirit of this accolade, we remain steadfast in our pursuit of innovation and creativity to support our legacy of cultural exchange. It is an incredible honor, which motivates us to reach even greater heights."
The International Garden Tourism Conference brings together 90 delegates from 12 countries to explore topics related to serving visitors, collaborate with the tourism sector, and harness the advantages of tourism visits. Othe awards given out at the conference are the Canadian and North American Garden Tourism awards.
Auwerda and Executive Director of the Holland Area Convention and Visitors Bureau, Linda Hart, were both featured speakers at the conference. Auwerda shared the successes and programming of Tulip Time and Hart shared the impacts of social media on tourism.
The Flower Festival of the Year award is one of many that has been awarded to Tulip Time over the years. Other awards include USA Today's Best Flower Festival, World Tulip Summit Society's Tulip Festival of the Year and Top 5 Tulip Festivals Worth Traveling For, Reader's Digest's America's Best Small Town Festival, Premier Tourism Magazine's Award for Excellence, 30 iterations of the Top 100 events in North American from the American Bus Association, and the World Destination Worth Travelling For.
Experience Tulip Time's Bikes & Blooms at the 95th Festival, May 4 – 12, 2024. Detailed program and event information for Tulip Time Festival 2024 and tickets are available at www.TulipTime.com.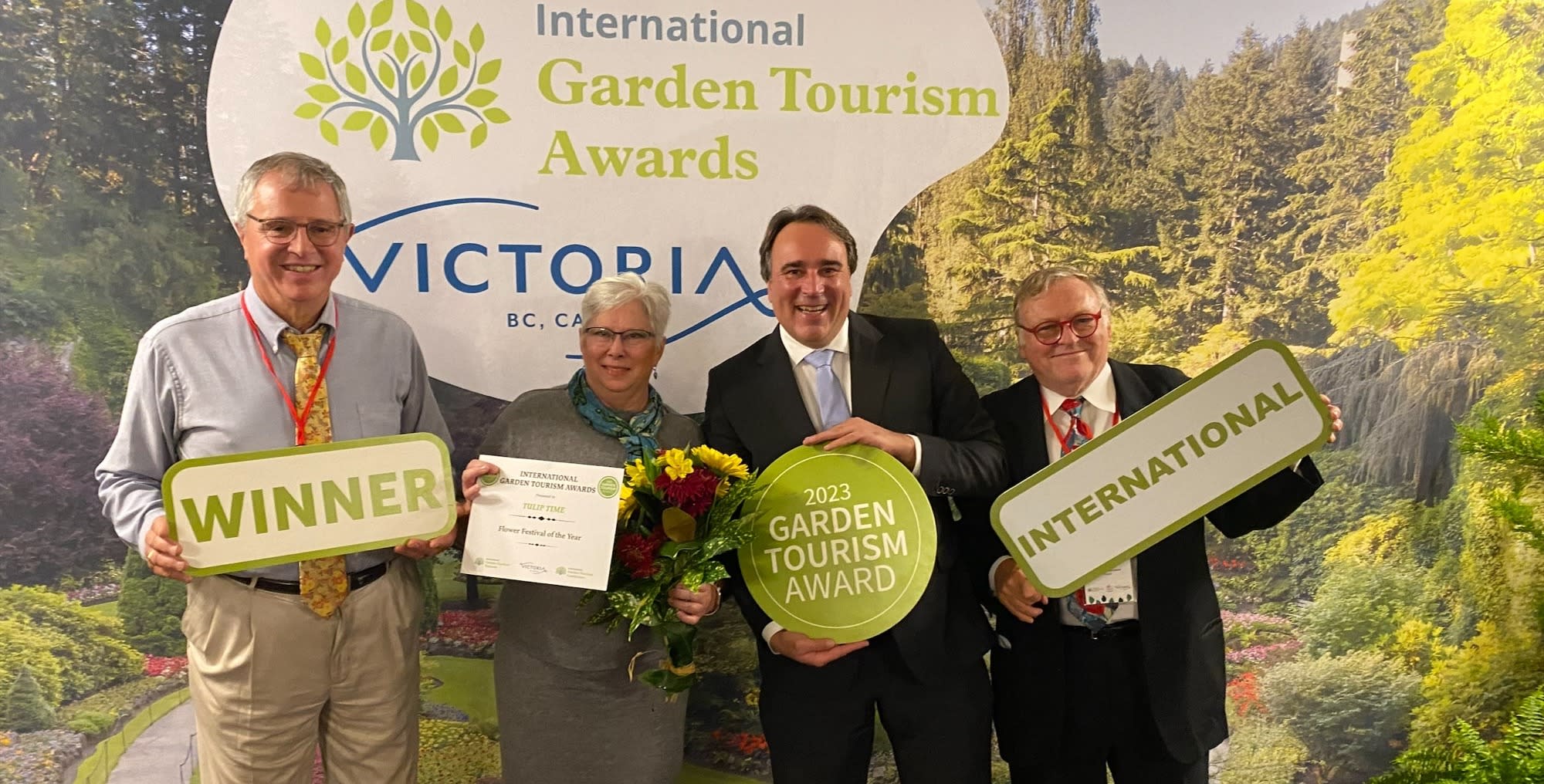 The West Coast Chamber often takes photographs & video during our events for use in brochures and on the Web. 
By registering you agree that the Chamber may use any image of you that might appear in photographs or video taken at a Chamber event.