Zeeland's Chalk Fest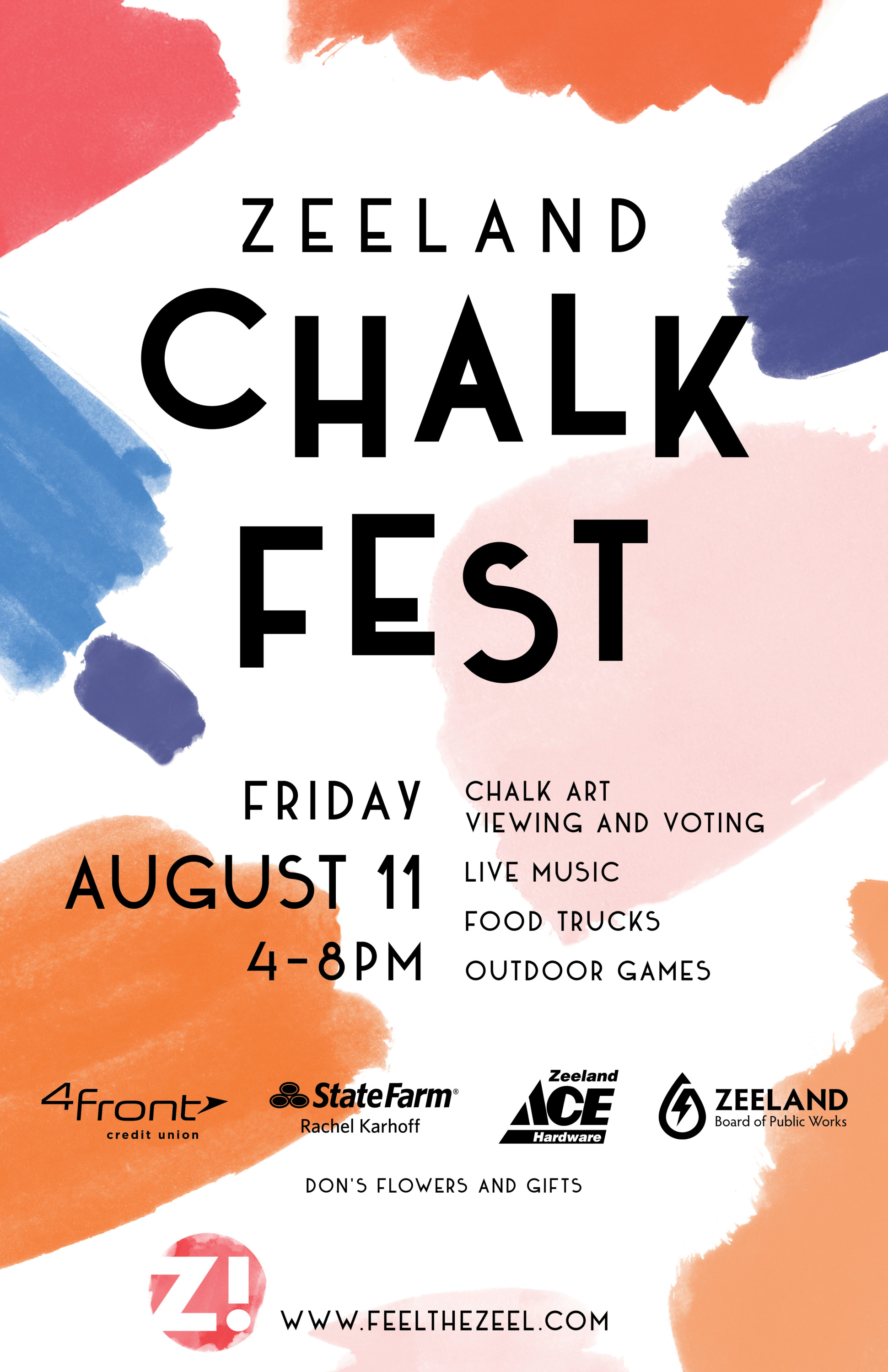 August 11th marks Zeeland's fourth Chalk Festival from 4pm to 8pm on the Woonerf (Elm Street between Cherry Street and Main Street).
The public is welcome to stroll the street to watch the artist actively working on their pieces from 1pm to 4pm. From 4pm to 8pm the event will include the finished products, an opportunity to speak with the artists, live music, food truck, outdoor games as well as the ability to vote for your favorite. The event will include entertainment for all ages!
Artists will be using chalk as their medium and the streets as their canvas. They will be creating pieces that are 6' x 6' large along the street. Event goers can vote for their favorite Friday night and watch social media for the winner to be announced on Saturday.
This is a great way to expose young children to appreciate art in a different form! The artists for the event rang from teens to adults as well as professional training and self-taught.
The artists being featured at the event are: Mary Bent-Buist – Hudsonville MI, Tahleez Bartels – Zeeland MI, Carly Schaub- Pierson, MI, Danae Wilson- Caledonia, MI, Emily Miller – Grand Rapids, MI, Rachel Murry- Grand Rapids, MI, Gwendolyn Russel- Zeeland MI, Ella Pettit- Byron Center, MI, Jonathan Buggs – La Porte, IN, Esther Heethuis – Grand Rapids, MI, Elisha Mayes- Battle Creek, MI.
This event is brought to you by: Gold Sponsors - Zeeland BPW, Zeeland Ace Hardware, Rachel Karhoff – State Farm Insurance, 4Front Credit Union & Don's Flowers and Gifts.
For weather updates, check www. feelthezeel.com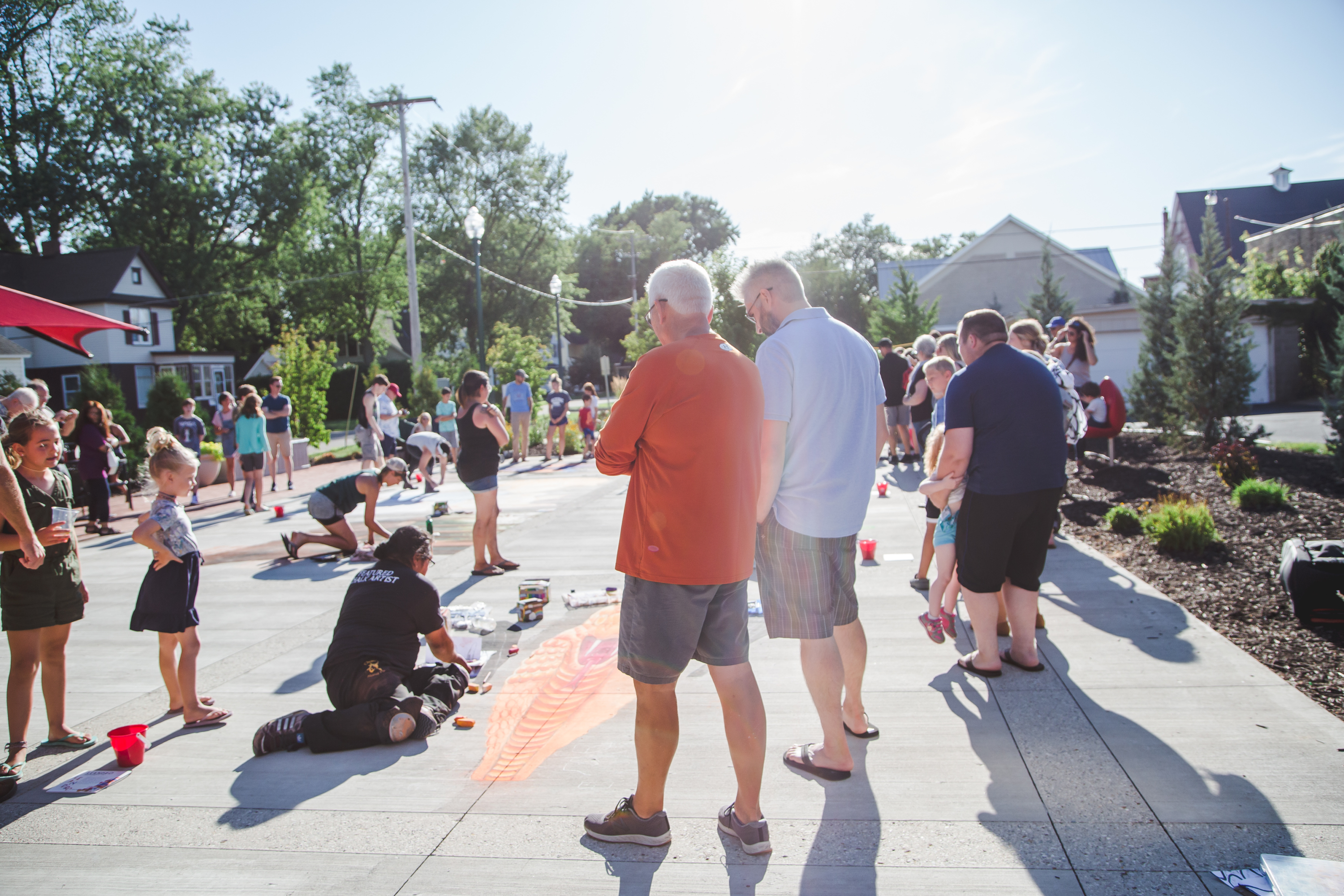 The West Coast Chamber often takes photographs & video during our events for use in brochures and on the Web. 
By registering you agree that the Chamber may use any image of you that might appear in photographs or video taken at a Chamber event.