EOS Think Tank: Tools for Managing your Workforce
Thursday, October 22, 2020 (10:00 AM - 10:45 AM) (EDT)
Description

EOS, the Entrepreneurial Operating System, is a complete set of simple concepts and practical tools that has helped thousands of entrepreneurs get what they want from their businesses.
New Normal, New Lens
Applying a new lens of current times when using your people component tools
Tables have turned since last year, and lots of great people are now looking for opportunities. Let's discuss how to use RPRS tools using a new lens for this new normal.
Key Takeaways:
Basics of RPRS (Right People, Right Seat) tools and disciplines
Applying a new lens of current times when using AC (Accountability Chart), PA (People Analyzer) and GWC (Get it, Want it, Capacity for it)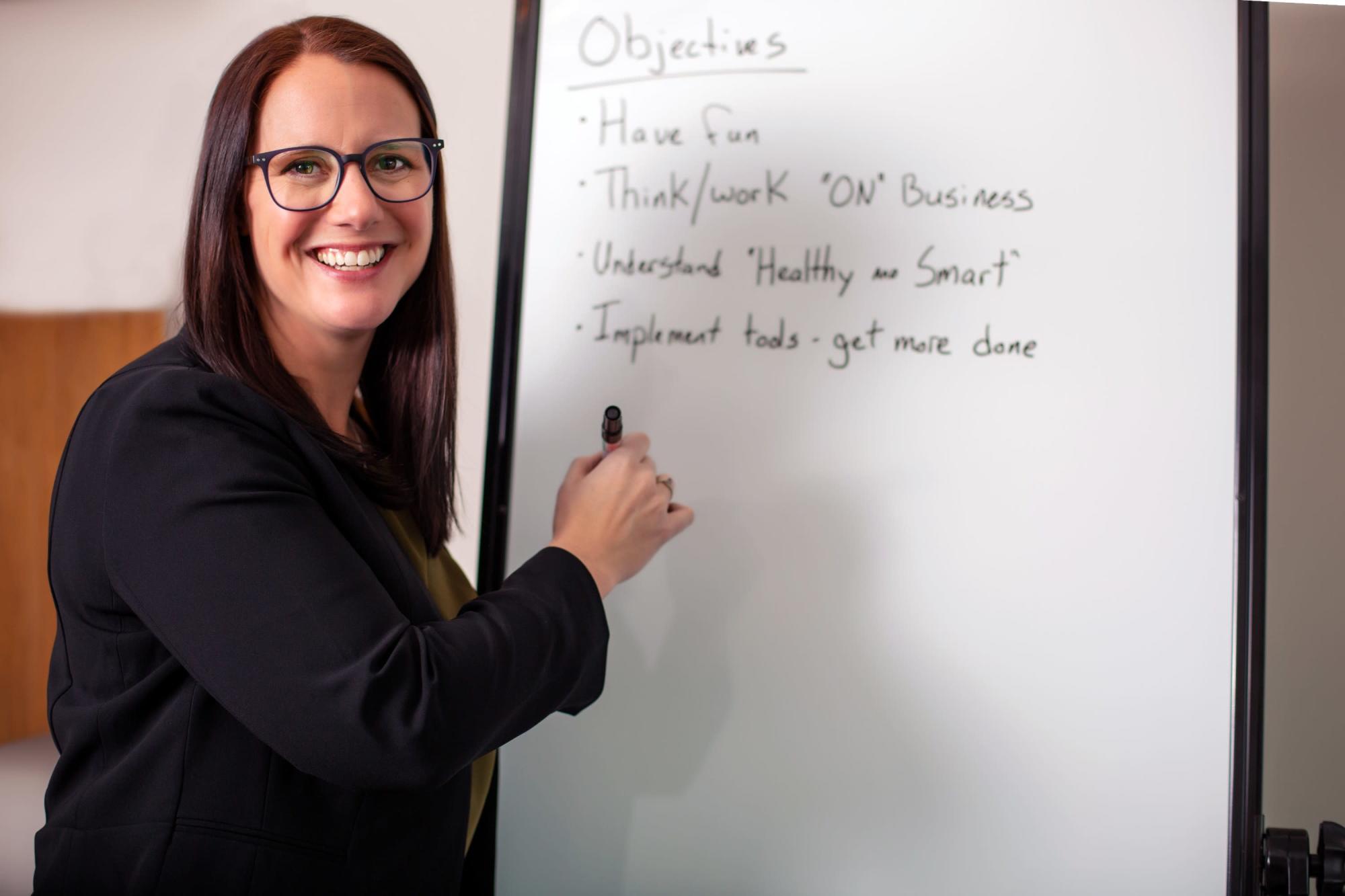 Barb Reimbold
Professional EOS Implementer
Using passion as a driving factor for her career, helping others get what they want from their business is the ultimate goal for Pivotal Blueprint. We have found companies running on EOS were able to adapt faster, develop and executive more effective plans, and go beyond just sustaining their business - to thriving.
With 20+ years of experience with business transformation, strategic planning and merger integration, Barb has coached business leaders and their teams who have experiences results such as 23% growth in 2 years, merging competitive retailers in 90 days and achieving profitability in 9 months.
Sponsors
Business Builder Mission Lead Sponsor
Economic Development Foundation
Business Builder Mission Silver Sponsor
Blue Cross Blue Shield and Blue Care Network of Michigan
Pricing
Member Registration: Complimentary thanks to Program Sponsor
Non-Member Registration: $20
Categories
Affinity Groups
Networking
Business Builder
The West Coast Chamber often takes photographs & video during our events for use in brochures and on the Web. 
By registering you agree that the Chamber may use any image of you that might appear in photographs or video taken at a Chamber event.